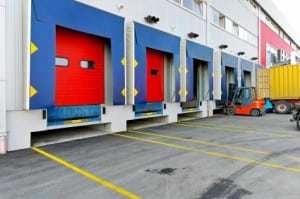 Here is a listing of some recently announced expansions and additions in distribution and fulfillment centers:
Trader Joe's has begun work on a regional distribution center in Daytona Beach, FL, according to the Daytona Beach News-Journal. A 524,000-square-foot building will become the hub for a planned 800,000-square-foot distribution center.
eBay will invest 30 million euro into a new distribution center in Germany, according to Retail Detail. It should open early next year and will become eBay's first in Europe. The move is seen as a way for the company to compete with Amazon in Germany.
Newegg opened a new high-tech warehouse and shipping facility in Indianapolis, the company said in a press release. The nearly 500,000-square-foot distribution center can handle more than 5,000 products and 3,000 orders per day. Once all aspects of the facility are fully operational, inventory will increase to more than 20,000 products with a processing capacity of more than 12,000 orders per day.
FedEx Ground opened a new 300,000-square-foot distribution center in Lower Swatara Township, PA, according to PennLive.com. The new facility is part of a nationwide network expansion to help accelerate ground service delivery.
Athletic apparel maker Under Armour announced plans to build a new $100 million distribution center in Tennessee, according to Fox Business.