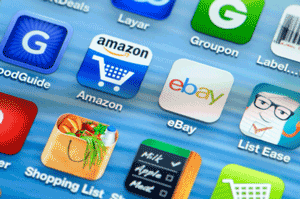 Local shopping service eBay Now, which already delivers products to consumers from local retailers in the San Francisco,  San Jose and New York City markets, has expanded its reach in those areas.
Once available to customers in those markets only via an iOS or Android app, eBay also launched a desktop version of eBay Now.
Consumers can use eBay Now to order items from merchants such as Best Buy, GNC, Home Depot, Macy's Office Depot, Radio Shack,  Target and others, according to the website. The service costs $5 per order, and offers 1-hour delivery options.
According to eBay, customers have an option of paying when the order is delivered if they cannot pay via the app or desktop.
Devin Wenig, president of eBay Marketplaces, said in April at the ChannelAdvisor Conference, eBay Now is preparing to roll out in Chicago and Dallas. However, Wenig said it does not want to become a warehouse business and will continue to have its own couriers to make deliveries on their behalf.
Wenig said in April eBay is hoping to open International commerce up to its marketplace sellers and make the merchant experience as seamless for them to participate as it is to sell to customers domestically.