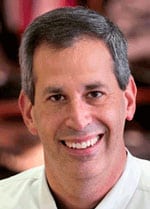 On Dec. 26, FedEx posted a statement on its website to say it "experienced no major service disruptions in the week before Christmas despite heavy volume." And a FedEx told Wall Street Journal that there were "isolated" incidents of packages arriving on time for Christmas.
But Yankee Candle Company President Direct and CMO Brad Wolansky told Multichannel Merchant a story that debunks FedEx's claim. Wolansky added that FedEx's delivery issues were not limited to the final weekend of the holiday season.
FedEx was not transparent to merchants about their capacity and abilities, and ultimately, customers became the victim, Wolansky said. Though Yankee Candle only ships via FedEx Ground and FedEx Air, Wolansky said he believes UPS's issues had to be related to the same lack of transparency.
[RELATED ARTICLE: Bare Necessities Blindsided by UPS Issues]
"This is not so much a weather issue as it is a volume issue," Wolansky said. "Packages were way, way above what anyone had forecasted, and I think both FedEx and UPS got caught off guard by not having enough resources."
Consumers are also ordering later and later into the holiday season, and that behavior is being encouraged by the merchants, Wolansky said. Consumers also requested overnight and second-day air more than before.
But it wasn't just about the availability of airplanes, but the lack of trucks and drivers. Wolansky noted that the Federal Motor carrier Safety Administration's hours of service rules limits the amount of time truck drivers can be on the road in a given day.
[VIDEO: What Went Wrong and Who's to Blame for Missed Christmas Shipments?]
Wolansky said Yankee Candle saw trouble at least two weeks prior to Christmas, starting with tracking issues that he thought had to do with internal systems. As customers reached out to Yankee Candle to find out why their packages had not been delivered, Yankee Candle discovered there had been no tracking on air packages.
"Packages had been initiated in the FedEx site, indicating our warehouse had shipped the box," Wolansky said. "We believe FedEx began not scanning packages in an effort to climb out of a backlog. Ultimately, however, this causes the most issues with both our customers and our customer service staff."
Wolansky said Yankee Candle's contact center took an "extraordinary high level of abuse" for at least two weeks. Since FedEx did not scan the packages, Yankee Candle received all the blame.
"Not knowing where the package was was the worst part of this," Wolansky said. "We never could tell whether the package was being delivered; even though we shipped all of them."
[RELATED: 12% of Christmas Gifts Ordered at Standard Cutoff Dates Did Not Arrive]
Yankee Candle Direct fulfills orders from its warehouse in Pataskala, OH, which is outside of Columbus. During the last weekend of the holiday season, Wolansky was told that FedEx's Columbus facility was "overwhelmed," which prompted Wolansky and his team to immediately change its cut-off date from Monday, Dec. 23 to Saturday, Dec. 19. Yankee Candle also put a banner on its website that explained its carrier was overwhelmed with orders.
Yankee Candle even considered hiring a truck to drive packages that were in the Columbus hub to Memphis. But Wolansky was told Memphis – FedEx's largest hub – was also having a hard time getting packages out. Chicago was, too, Wolansky said.
Wolansky said Yankee Candle is taking a multi-pronged approach to customer complaints. If a customer calls to complain that the package did not arrive in time for Christmas, they are refunding the shipping fee. They are also giving gift cards to customers who ask for them. And during the season, until they discovered packages were not leaving the Columbus FedEx facility, Yankee Candle was sending out replacement packages.
[VIDEO: Did Missed Christmas Deliveries Damage Consumer Trust?]
"We believe most of our packages arrived by Christmas, and there was probably a smaller amount that didn't make it," Wolansky said. "But with the lack of visibility, there's no way of knowing even today if packages made it. We only know anecdotally from calls, and that is small in comparison. Even FedEx couldn't tell us if our packages arrived."
FedEx did not return calls to Multichannel Merchant. However, when asked via email for a response to Yankee Candle Company's claims, FedEx's media relations team replied with the following statement:
"At FedEx, nothing is more important to us than our customers. Despite record volumes across our network and in the Midwest region, we provided strong service to our customers throughout the holiday season. As always, we will work directly with our customers to address any remaining concerns they may have."