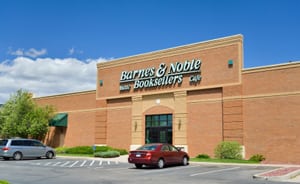 In a move clearly aimed at rival Amazon, Google has announced that customers in Manhattan, San Francisco and West Los Angeles can get same-day delivery of products from new partner Barnes & Noble, bringing to 20 the number of retailers in its Google Shopping Express network.
Other companies in the network include Costco, Whole Foods, Target, Staples, Walgreens, Toys "R" Us and Guitar Center. Not all of the retailers have product available in all three markets.
Barnes & Noble Chief Merchandising Officer Jaime Carey said the company hoped to see incremental sales gains at its stores through the Google partnership. The company's bricks and mortar operations have been flagging; it has closed 63 stores in the past five years, and now has 660 retail locations and 700 stores on college campuses.
"We're partnering with Google because we think they are a great technology company offering a service to an expanded customer base that complements our business," said Carey. "The exciting thing for us is that Google is working with our local stores to introduce them to a customer base we might not otherwise have access to."
Google Shopping Express, which started in March 2013, relies on local couriers to get items delivered the same day to offices and residences. The couriers collect products from local stores, sort and bundle them and deliver them within a 3-4 hour window the customer selects. There is no delivery charge for Google Shopping Express; non-members pay $4.99 per delivery, per store.
Membership in Google Shopping Express is free for the first six months. Google has not announced what the subscription fee will be.
"We're applying everything we've learned in traditional ecommerce to help make it equally easy and convenient for consumers to find and buy items from their favorite local brick-and-mortar stores," said a Google spokesperson. "With Google Shopping Express, we're creating an ecosystem that can help local shoppers buy online."