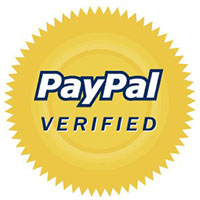 Baltimore–Back in 2005, Brad Wolansky was almost embarrassed to slap a Bill Me Later logo on the Orvis.com Website.
Speaking at eTail on Tuesday, Wolansky said even though Orvis had made a deal with the alternative payment service provider, he felt an association with Bill Me Later was sort of low-brow for the upscale outdoor apparel and home goods retailer.
But after he reluctantly agreed to turn it on before that holiday season began, "I've never turned it off," said Wolansky, Orvis's vice president of global e-commerce. And that sprung into Orvis using additional alternative payment methods, such as PayPal and Google Checkout.
Wolansky and other panelists said the use of non-credit card payments are up as consumers change their spending ways. In fact, Tim Engel, vice president of strategic initiatives for jewelry seller JTV.com, says his company no longer considers those types of payments to be alternative.
"Before anyone starts drinking the Kool-Aid about the economy turning around, keep in mind that consumers are protecting their credit lines," Engel said.
Engel said thatbetween 15% and 30% of its customers are using alternative payments on its site. That includes PayPal, Bill Me Later, and a private-label credit card JTV.com set up through Bill Me Later called JTV Preferred Account.
Though there are interest payments with non-credit card methods such as Bill Me Later, they do offer interest-free payments up to a certain time limit, such as 90 days same-as-cash. And that is something that has made customers actually purchase more, the panelists said.
Giving ballpark figures, Wolansky said Orvis's average online order is about $150. But the average order for Orvis customers using Bill Me Later is $175. And those Bill Me Later customers who take the 90 days same-as-cash option spend more than twice that amount, just under $400.
"If you're given the option of free cash for 90 days or no free cash for 90 days, which are you going to take?" Wolansky noted.
But what about store returns? That's an issue Julie Katruska, director of finance for AEO Direct, is hoping to sort out soon.
Katruska said AEO Direct accepts PayPal on the Websites of its three brands – American Eagle Outfitters, Aerie and 77 Kids – but the apparel retailer cannot process PayPal returns in-store.
"It does offer us a chance to upsell in the stores, or we can offer the customer cash back or a store credit," Katruska said. "But we can't process a return in-store with an alternative payment."