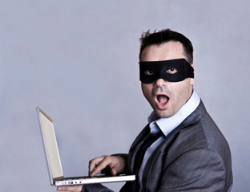 Las Vegas—Friendly fraud now accounts for one-third of total fraud losses for merchants that accept online payments, according to Bob Botelle, executive vice president, merchant services, for payments management company Litle & Co.
Speaking at the Merchant Risk Council's E-Commerce Payments & Risk Conference on March 18, Botelle defined friendly fraud as when a customer purchases an item and then files a chargeback for the transaction. One in five merchants is seeing an increase in this type of fraud, he noted.
Worse yet, it's hard to combat friendly fraud because "there's no way to verify the authenticity of the transaction—it's a legitimate transaction," Botelle says. And the credit card issuers are trying to push more of the bad debt back on to the merchants, he said.
Most merchants don't even have a solid definition of friendly fraud. Panelist Dustin MacDonald of Expedia said the travel site is in the "discovery phase" of friendly fraud: "We're still trying to nail down true fraud."
Indeed, panelist Alan Johnson, director of payments for Overstock.com, said that step one for the discount products site is defining friendly fraud "to put metrics around it and understand it." Overstock considers an order to be friendly fraud if the fraudulent purchaser knows the cardholder, he said.
It's tough to prevent friendly fraud, but the more you can segment your chargebacks, the better, said Botelle. "Your fraud chargebacks are what you use to tweak your fraud tools, so break it out as much as possible."
Using shared data from other merchants is helpful for some, Johnson said. Overstock.com would like to create models that mirror specific behavior associated with friendly fraud, which typically occurs with high-end purchases on the site.
You also need a recovery program in place to discourage customers from committing friendly fraud again, Johnson said. Overstock.com will call customers who have tried to defraud it with chargebacks and tell them they can't order from the site again.
Of course, you'd better be absolutely sure that a customer has committed friendly fraud before you confront them Johnson said. But once Overstock.com contacts these customers, they sometimes even return the merchandise—particularly if the etailer says it has contacted law enforcement, Johnson said. Mentioning the authorities "seems to really make a difference" in recovery efforts, he added.