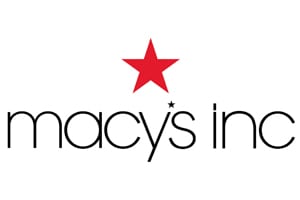 After a successful fall pilot in eight markets, Macy's this summer is expanding its same-day delivery service to nine additional metro areas, giving it greater reach than Amazon, which offers it in 14 markets. The service is being offered via startup Deliv, which uses contracted drivers to pick up orders from mall collection points, through partnerships with major mall ownership groups.
Even if offering the service comes at a cost to Macy's – which some observers believe it does, considering it only charges a flat $5 – it's a way for the company to set itself apart in a hyper-competitive market for faster, cheaper retail fulfillment. Also advantage Macy's: Having a network of nearly 900 U.S. locations to fulfill from, vs. Amazon's 50 distribution hubs.
"When we piloted same-day delivery in eight markets initially last fall, we learned that our customers appreciate the additional option of having their purchase brought to their home or office in a matter of hours," said R.B. Harrison, Macy's chief omnichannel officer, in a release. "It is an important part of our value proposition as an omnichannel retailer serving customers who shop our stores and websites whenever, wherever and however they prefer."
The new markets where Macy's is offering same-day delivery are Atlanta (Macy's and Bloomingdale's); Boston (Macy's and Bloomingdale's); Dallas (Macy's only); Honolulu (Macy's and Bloomingdale's); Las Vegas (Macy's only); Miami/Ft. Lauderdale, FL (Macy's and Bloomingdale's); New York and Western Long Island (Macy's and Bloomingdale's); Orange County, CA (Macy's and Bloomingdale's); and Philadelphia (Macy's and Bloomingdale's).
Macy's same-day delivery to New York's outer boroughs and suburban Long Island will start this month, but Manhattan service won't begin until October. This reverses the usual trend of retailers taking Manhattan first with rapid service, and the outer boroughs after.
Existing same-day markets include Chicago (Macy's and Bloomingdale's); Houston (Macy's only); Los Angeles (Macy's and Bloomingdale's); northern New Jersey (Macy's and Bloomingdale's); San Francisco (Macy's and Bloomingdale's); the Bay Area (Macy's and Bloomingdale's); Seattle (Macy's only); and Washington, DC (Macy's and Bloomingdale's).
Satish Jindel, president of shipment tracking software company ShipMatrix, said retailers like Macy's have to be careful of creating heightened customer expectations for an expensive service like same-day delivery. With a $3 gap between the $5 flat fee charged by Macy's and the average ground parcel delivery cost of $8, it's unclear if the difference is being picked up by the retailer or Deliv.
"If they can have the customer pay for the difference between same-day and next-day delivery, that's a smart move," Jindel said. "But if they're doing it at a loss to battle Amazon, they'll find themselves in the same situation as the airlines who for decades spoiled passengers with free baggage check in, which led to people boarding with heavier and heavier bags. When they started charging for baggage around 2005, passengers hated it and revolted, even though it was justifiable based on cost."
If the cost of the service did become an issue, Jindel said Macy's would face pushback from shareholders who expect returns, whereas Amazon has been rewarded by investors for years by simply growing revenue; its most recent quarter was a profit anomaly and Wall Street did backflips. "They're two very different companies with different networks, and shareholders react differently to what they're trying to accomplish," he said.
Sucharita Mulpuru, a vice president and principal analyst with Forrester Research covering e-business and channel strategy, said she suspected Deliv was eating the additional cost of servicing Macy's, as this would be consistent with the startup model.
"Given that the demand for same day is still unproven, I doubt any retailer would pay much for the service," Mulpuru said.  "Furthermore, only a small percent of your overall inventory is even going to be available for local delivery unless you manipulate your page results to prioritize only the inventory which is available locally for any consumer, but I suspect that isn't the case here."
If you assume that Macy's is covering the full cost for same-day delivery, its orders would not be unprofitable, "just less profitable than having the consumer foot the real experienced transport cost," said transportation management consultant Jerry Hempstead. Echoing Jindel, Hempstead said it's all about managing expectations and offering consumers options.
"Now the fundamental question is do you really need same-day delivery of that cardigan so you can look like a fashion statement tonight on your date, or can it wait a day so that you can have a lower order cost?" Hempstead wondered.