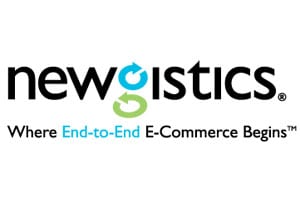 AUSTIN, Texas–(BUSINESS WIRE)–Newgistics, a leading provider of end-to-end commerce solutions for top retailers and brands, today announced that it has hired Gene Wojciechowski as its chief information officer (CIO).
Gene brings nearly 30 years of experience leading IT organizations at companies including Walmart.com, UPS Freight Services and Staples to his new role, where he'll be tasked with providing executive leadership and strategic direction for all of Newgistics' core technology operations.
Most recently, Gene served as VP of Global Technology for the North American Commercial and Supply Chain division of Staples. In this role, he was responsible for the technologies that supported all of the company's North American distribution and fulfillment centers. He also led a project to launch new eCommerce sites in six countries within an eight month period of time.
Prior to Staples, Gene was the CIO of Walmart.com, where he oversaw product development, engineering and site operations, as well as all global ecommerce engineering efforts. He also implemented Walmart.com's first mobile application, as well as new multichannel functionality that allows same day pickup against in-store inventory from orders placed online.
Gene was also the VP of Technology at Ensenda, where some of his clients included Ikea, Best Buy, WW Grainger and the Home Depot. Prior to this, he was the CIO of UPS Freight Services.
"Newgistics is the only company that can support the entire ecommerce lifecycle – from a customer's device to their doorstep – making Gene's experience in both ecommerce and supply chain technology a perfect fit for both of us," said Bill Razzouk, Newgistics' CEO. "With an extensive background leading technical teams at some of the world's largest retail organizations, his unique knowledge will help empower the brands we work with so they can stay at the forefront of digital commerce innovation and deliver the experiences that will keep their customers loyal."
Gene and his team will lead Newgistics' efforts to design and develop innovative technological solutions that will allow the company to continue its rapid and sustained growth and reinforce its position as a leader in the eCommerce logistics and transportation industry.
"Retail and commerce technology has always evolved fairly quickly, but never at the breakneck speeds we're seeing right now," said Wojciechowski. "The convergence of digital and physical worlds, and the ubiquity of mobile technology make this a very exciting time in our industry, and Newgistics has put itself in unique a position to lead the way in bringing it all together. It's rewarding to be part of a company that will help retailers navigate this revolution in how people shop."
Gene holds an MBA in Information Systems from the University of Maryland and a BS in Mathematics and Business Administration from Towson University.
About Newgistics, Inc.
Since 1999, Newgistics has provided leading merchants with innovative commerce technology and logistics solutions that use digital experiences to build deep and meaningful connections with consumers to accelerate growth. We help retail brands grow with seamless, omnichannel commerce solutions. From digital commerce development, integration, and support to physical operations all the way to your customer's doorstep, we help you outpace the competition like no other service provider. For more information, please visit http://www.newgisticscommerce.com.