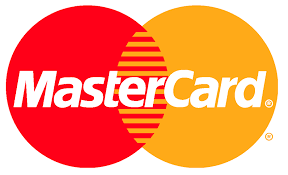 PayPal and MasterCard announced an expansion on their existing partnership that will enhance the consumer experience making MasterCard a payment option within PayPal.  It will also enable MasterPass as a payment option for Braintree merchants and expand PayPal's presence at the point of sale.
This expansion will provide increased value to MasterCard cardholders, financial institutions and PayPal customers.
[Related: Impending Impact of New PayPal Visa Deal on Payments Industry and Merchants]
Under this expanded partnership, consumers and small businesses will be able to cash out funds in their PayPal accounts to a MasterCard debit card.  PayPal will also be provided certain financial volume incentives and as a result of the commitments made under this agreement, will no longer be subject to the digital wallet operator fee.
"Customer choice and partnership are fundamental principles for PayPal that guide how we operate as a company giving our customers greater opportunities to more easily manage and move their money online, in app and in-store," said Dan Shulman, president and CEO of PayPal.  "With each partnership agreement that we sign, we further expand the ubiquity and value of the PayPal brand and improve our own economics.  MasterCard has been a trusted partner for many years.  By collaborating and innovating together we will continue to help move digital payments forward and improve payment experiences for our mutual customers."
"Whether paying in the physical or digital world, consumers want to see the familiar MasterCard brand from their chosen issuer" said Ajay Banga, President and CEO of MasterCard.  "The expansion of the partnership with PayPal further reinforces our commitment to our billions of cardholders across the globe to provide them the choice to pay when, where and how they want while delivering the simple and secure payment experience they've come to expect from MasterCard."