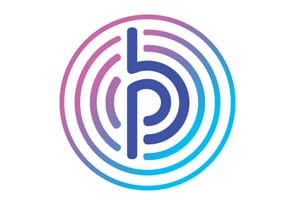 Pitney Bowes Inc. said it has signed a definitive agreement to acquire competitor Borderfree, according to a release. The companies said Borderfree's solutions will complement and expand Pitney Bowes's ecommerce capabilities, helping clients grow their global business by reducing the complexity of going cross-border.
[RELATED: Borderfree a Great Fit for Pitney Bowes]
"The acquisition of Borderfree not only makes sense for our clients, it accelerates our strategic vision to grow our company through expansion of our digital commerce businesses," said Marc B. Lautenbach, president and CEO of Pitney Bowes, in the release. "The combination of Borderfree's cross-border ecommerce capabilities with our own solutions expands our portfolio of offerings and extends our global reach."
Lautenbach said both companies have known and worked together for a long time, which will make the transition smoother. "Together, we have a significant opportunity to help our clients expand and grow by providing a comprehensive range of complementary, cross-border ecommerce solutions in the fast-growing global ecommerce marketplace," he said.
Under the terms of the definitive agreement, Pitney Bowes will commence a tender offer for all outstanding common shares of Borderfree, at $14.00 per share in cash or approximately $395 million, net of expected cash and investments on Borderfree's balance sheet at the time of closing.
The tender offer is conditioned on Borderfree's stockholders tendering at least a majority of its outstanding shares in the tender offer, clearance under the Hart-Scott-Rodino Antitrust Improvements Act and other customary closing conditions. The acquisition is expected to close in the second quarter of 2015.
"We're excited to join forces with Pitney Bowes," said Michael DeSimone, CEO of Borderfree, in the release. "Their technology, commerce and logistics expertise will help accelerate our growth and the ability for our combined businesses to realize our full potential as a leader in the dynamic global ecommerce market."
Headquartered in New York with offices in Tel Aviv, Dublin and Brighton, England, Borderfree's customers include retailers, department stores, apparel brands and lifestyle brands in the United States and the UK that sell goods online. The company had $125 million in revenue in 2014, and has 253 employees.