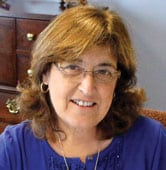 QCI Direct founder, president and CEO Jane Glazer and her husband, Larry Glazer, are presumed dead after the small plane they were flying from Rochester, NY, to Naples, FL, crashed off the coast of Jamaica on Sept. 5.
According to a conversation between the pilot, and air traffic controllers recorded by Liveatc.net, the pilot requested clearance to descend from an altitude of 28,000 to 18,000 around 10 a.m., citing an unspecified "indication problem," The New York Times reported. The pilot was given permission to descend to 25,000 feet. Shortly after that, controllers lost contact with the plane. NORAD fighter jets were dispatched to monitor the unresponsive aircraft as it flew over the Atlantic Ocean and, according to the FAA, crashed 14 miles off the coast of Port Antonio, Jamaica at about 2:15 p.m. EDT, according to a NORAD press release.
According to the New York Times report, the NORAD jet pilots spotted the pilot of the plane slumped over the controls, and low oxygen levels might have played a role in the crash.
Jane Glazer founded Rochester-based Home Trends Catalog in 1983, and changed its name to QCI Direct to reflect its newly-launched ecommerce site in 2011. In addition to Home Trends Catalog, QCI Direct also publishes catalog titles Picket Fence and Sleep Solutions. The company employs approximately 100 people.
According to the QCI Direct website, the company mails more than 35 million catalogs annually, and the ecommerce site carries more than 4,000 products from more than 800 vendors, including its own brand of private label cleaners.
In 2011, Multichannel Merchant contributing writer Herschell Gordon Lewis ranked the Home Trends catalog Number 3 in his annual best and worst online and print catalog copy article.
"This catalog understands the benefit of benefits. Every heading declares 'Benefit' loudly and clearly," Lewis wrote. "Oh, yes, this catalog still succumbs to the ancient initial caps technique and uses the obsolete ampersand. That it's included anyway is a tribute to creativity, not to form."
Before launching her business career, Jane Glazer worked in education as a math teacher and head of a math department in New York City and in Rochester, according to her bio on the University of Rochester's Simon Graduate School of Business's Women Entrepreneurs Blog. Glazer holds a B.S. in Math from the University at Buffalo and Masters in Education from Nazareth College.
Larry Glazer was CEO and Managing Partner of, Buckingham Properties, which claims to have Rochester's largest commercial real estate portfolio. The company owned more than 10 million square feet of real estate in downtown Rochester, according to the Democrat and Chronicle, and was seen as a vital cog for that city's redevelopment.