QVC announced that its parent company Liberty Interactive Corporation has acquired online flash sale retailer zulily, Inc. for approximately $2.4 billion, according to a press release from QVC.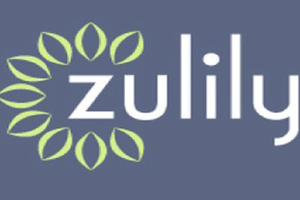 Since its inception in 2010, zulily has emerged as a destination brand for millions of millennial customers, becoming one of the few retailers in history to exceed $1 billion in annual net sales in five years.
Zulily has brought special finds each day through desktop, mobile websites and mobile apps that feature a curated constantly changing collection from apparel to home décor, gifts and more. Zulily has a network of 10,000 vendor partners offering new products every day and approximately 56% of its orders are placed over mobile devices.
Combined, QVC and zulily platforms represent combined annual revenue of more than $10 billion and 230 million units shipped globally to 19 million customers in 85 countries. The acquisition allows both companies to expand their businesses beyond their respective audiences.
Adding zulily to the QVC Group allows QVC to reach an audience of young mothers who love to shop, and to accelerate its mobile leadership.
"QVC and zulily share a passion for creating a unique shopping experience that is rooted in discovery and brings carefully curated products to life. Together we will further engage modern women who love to shop in new and compelling ways," said Mike George, president and CEO of QVC Inc. "As online shopping evolves, this partnership brings together two high-performing and highly complementary leaders in ecommerce. We look forward to welcoming the talented zulily team to the QVC Group as our shared values and beliefs create an incredibly strong foundation for us to collaborate across all aspects of the business and transform how we serve customers in new, digital first ways."
"Zulily and QVC are two distinctive customers centric brands that are passionate about delivering an exceptional shopping experience and surprising and delighting our customers each and every day. There are tremendous opportunities to accelerate the growth of the zulily brand for our customers, our employees, and our vendors with QVC's partnership," said Darrell Cavens, president and CEO of zulily Inc. "Together, zulily and QVC have complementary philosophies about our approach to entertaining and engaging our customers and we'll now have the ability to unlock synergies for growth and deliver new ways to innovate on the discovery commerce model and change the way to innovate on the discovery commerce model and change the way people shop."
The acquisition will enable both companies to expand their product lineup, brand portfolio, and vendor network in order bring new and exciting experiences and value to their customers. Through zulily, QVC will have access to additional platforms to market its unique assortment, from Today's Special Value to exclusive proprietary brands. QVC's expertise and resources in categories like beauty, home décor, and apparel special sizes will enable zulily to expand its category offerings, and expose its customers to a distinctive shopping experience through joint on-air and online programming events.
Both companies will be positioned to thrive through intelligent cross-marketing to a combined customer base of 19 million and millions more email prospects, leveraging QVC's deep expertise in analytics and zulily's powerful personalization tools.
QVC will leverage zulily's technologies, which use historical and real-time data to customize offerings for millions of customer touch points every day, to enhance customer engagement. QVC will also utilize zulily's digital content system. Zulily will explore incorporating QVC's deep video expertise, as well as its flexible customer finance systems, to enhance its shopping experience, and unlock incremental demand on its own platforms, as well as its flexible customer finance systems to enhance its shopping experience, and unlock incremental demand on its own platforms.
With its live programming broadcasting in nine countries on three continents, QVC remains focused on global growth, reflected in the launch of QVC France this month. QVC looks to accelerate opportunities to further accelerate zulily's international growth through local market knowledge, vendor relationships and platforms.
Together, the two companies will be able to leverage their combined scale, capabilities and customer bases to accelerate each company's sales and deliver cost savings by leveraging their combined purchasing volumes.
The transaction is expected to be completed in the fourth quarter of 2015.