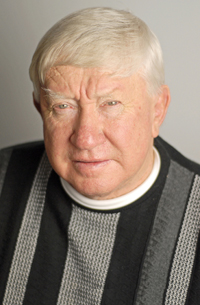 With his shock of white hair and gruff-but-grandfatherly demeanor, Gary Giesler could easily pass for one of the 6 million customers who buy items such as foot cream and bathtub safety grip bars from his multititle catalog company, AmeriMark Holdings.
But Giesler, 71, is no geezer: Not only is he president/CEO of the $432 million mailer, he commutes every other week from AmeriMark's headquarters in Cleveland to Edison, NJ.
What's in Edison? That would be Dr. Leonard's Healthcare Corp., which AmeriMark Holdings (then known as AmeriMark Direct) acquired in December 2007. The cataloger sells home healthcare products for seniors.
Giesler, who started his direct marketing career in 1973 as chief financial officer for Ambassador Leather Goods, had been marketing to seniors long before he became one. He spent 20 years with apparel merchant Arizona Mail Order (which later became Crosstown Traders).
He left that company in 1998 when it was bought by general merchant Fingerhut. The same year, Giesler bought a $35 million multititle catalog company called TransAmerica Holdings. He changed its name to AmeriMark Direct in October 2000.
Where did the name AmeriMark come from? "We were on a plane getting ready to buy TransAmerica Holdings," recalls AmeriMark executive vice president Diane Huzar, who has worked with Giesler for 12 years. "We talked about American Marketing. Then we came up with AmeriMark. It seemed appropriate and more modern. We created a name we felt could draw some customer recognition."
Adds Giesler wryly: "It's not Coca-Cola yet."
Calling on the doctor
It's a sunny but chilly November day at Dr. Leonard's, which is tucked away in an Edison industrial park. Giesler is casually attired in a white turtleneck underneath a maroon zippered pullover.
His one extravagance today: his watch, which he bought in Arizona as a remembrance of his grandparents. "It is Indian turquoise, with the gold work by Zuni Indians," he says proudly. "The watch is Rolex with a pearl face."
Family is important to Giesler — his son, Louis, is president of AmeriMark Direct. ("He calls me Gary," Giesler says fondly.)
AmeriMark's titles include Beauty Boutique, Complements by Anthony Richards, Essentials by Anthony Richards, Time for Me, and The Feel Good Store. The catalogs sell women's apparel, shoes, cosmetics, fragrances, jewelry, accessories and health-related merchandise.
In addition to its namesake title, Dr. Leonard's includes the annual Carol Wright Gifts catalog, which it had purchased out of bankruptcy in 1999.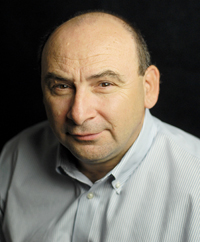 But Dr. Leonard's, founded in 1980, wasn't exactly the picture of health a year ago. AmeriMark purchased the cataloger from private equity firm Cortec, which had owned Dr. Leonard's since 2002, says Joe Albanese, AmeriMark's executive vice president/chief financial officer.
Under Cortec, the catalog faced big hikes in paper and postage costs, as well as an industry that was shrinking as far as name availability was concerned, Albanese says. Plus, the Dr. Leonard's title itself had matured, "and it was difficult to grow that catalog."
From 2002 to 2007, Dr. Leonard's fiscal performance was "flat to slightly down," Albanese says. Cortec had originally planned to hold Dr. Leonard's for three to five years, Albanese says, and during that time acquire another company, though it didn't end up making another acquisition.
The company ran into trouble with its debt load, and by 2007 Cortec needed either to sell its investment or "inject equity to reduce leverage to a satisfactory level for the lenders," Albanese says. It opted to sell Dr. Leonard's, and AmeriMark was ready to buy it.
The road to wellville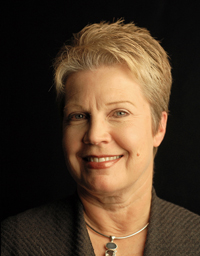 After acquiring Dr. Leonard's, AmeriMark looked at what it needed to fix first. Merchandising was a problem area for Dr. Leonard's, Huzar says. AmeriMark had to make several changes in staffing and supervision on this front. What were Dr. Leonard's merchandising challenges? The company would not provide specifics, though Huzar referred to "product category issues," while Giesler alludes to sourcing problems with the comment: "If you're looking for [lower end Dr. Leonard's] merchandise in Paris or Milan, you know there's something wrong."
But Huzar says that these issues have now been addressed, "and we have seen significant improvement in the performance of new merchandise."
Dr. Leonard's also needed help with marketing, Huzar says, as it was not using very advanced catalog circulation strategies. AmeriMark, on the other hand, had ample marketing expertise and sophisticated systems: The company has invested heavily in its "razor-sharp marketing department that allows us to surgically fine-tune our mailings," says Huzar.
AmeriMark has been using internal house-file and sister-file modeling to determine which customers are most likely to buy from which catalogs by looking at the buying patterns of groups of people. It saw an opportunity with Dr. Leonard's to use its modeling tools to reduce the number of catalogs being mailed without a corresponding decrease in revenue," Huzar says.
AmeriMark now maintains one of the largest databases in the senior segment, with more than 6 million active customers. The company, which mails about 323 million catalogs annually, has many "touch points," Albanese says. It does about 950 million free-standing inserts in Sunday papers a year, 40 million exposures on e-mails, and 7.5 million closeout catalogs inserted in customer packages.
Projected revenue for AmeriMark Holdings for the current fiscal year is $432 million, with $242 million from Dr. Leonard's and $190 million from AmeriMark Direct. "About 50% of our business is mail order, about 35% by phone, and 15% by Internet." Giesler says.
Giesler on the go
While most fellows his age are enjoying — or at least contemplating — retirement, Giesler is constantly on the move. On top of his twice-monthly commute to New Jersey, he splits his time between residences Bratenahl, OH, a suburb of Cleveland on Lake Erie, and Tucson, AZ.
How does he do it? "I enjoy what I do," he says.
It doesn't hurt that he's very good at his job, although sometimes he makes it seem pretty simple.
"Our philosophy is, we put items in a catalog and watch what they're buying," Giesler says. "If they're not buying it, we don't put it back in the catalog. If it's not making money, we'll get rid of it. We change with the buying habits of our customers. Customers dictate what they want to buy."
Indeed, says Chris Shannon, managing director with investment bank Interactive Capital Partners, Giesler leverages the customer database and "that way he can grow any product category as long as he knows his customer will buy it. He knows his customers and tries to get them to buy more." This is a lot more profitable than "finding new customers every day of the week," Shannon notes.
"What makes Gary an outstanding operator — and there are fewer and fewer of those in our business — is that he is as knowledgeable in merchandising/marketing as he is in the back end of the business," Huzar says.
"I like to think of it as being able to think like an accountant with the flair of a merchant and the discipline of a marketer," Huzar continues. "He tries to instill this kind of thinking in the people around him."
It all comes down to "good people," Giesler concurs. "The longer people are with you, the more you think the same about how the business should be run. We think we have a pretty good formula."