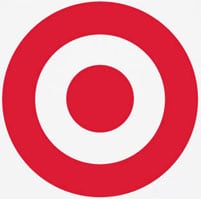 As part of its ongoing investigation into a security breach discovered last month, Target has determined that the stolen information includes names, mailing addresses, phone numbers or email addresses for up to 70 million individuals.
"I know that it is frustrating for our guests to learn that this information was taken and we are sorry they are having to endure this," said Gregg Steinhafel, chairman, president and chief executive officer, in a statement. "Our guests expect more from us and deserve better. And I want them to know that understanding and sharing the facts is important to me and the entire Target team."
Guests will have zero liability for the cost of any fraudulent charges arising from the breach. To provide further peace of mind, Target is offering one year of free credit monitoring and identity theft protection to all Target guests who shopped our U.S stores. Guests will have three months to enroll in the program.
Target said additional details about the investigation will be shared next week.
Meanwhile, Target also said it expects fourth-quarter comparable sales to be down 2.5%, despite prior guidance of its sales being flat. The merchant will also close eight U.S. stores.