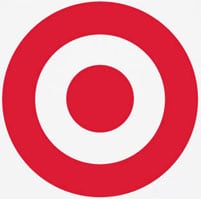 Target will test same-day delivery next month in three markets, the discount department store merchant said May 21 during its first-quarter earnings call.
Chief Merchandise and Supply Chain Officer Kathryn Tesija said that following a successful ship-from-store test in Minneapolis, Target plans to launch the same-day delivery pilot program in that market, as well as the Boston and Miami markets.
For a $10 charge, Target customers in those test cities the ability to order as late as 1:30 p.m. and receive "rush delivery" of qualifying items between 6 p.m. and 9 p.m. the same day.
Earlier this month, Google announced it would expand Google Express Shipping, which has been tested in the San Francisco Bay Area, to Los Angeles and the Manhattan Borough of New York City.
In other order fulfillment news, Target said plans to roll out standard shipping from 136 stores in 38 U.S. markets later this year.
By leveraging the store network as fulfillment centers, Tesija said Target can offer faster standard shipping – typically one to two days, depending on the destination – and therefore better compete against Amazon.
"Based on our team member response and the feedback that they gave us, I think that [ship-from-store] will also resonate with our guests," Tesija said during the earnings call. "So I'm really excited to see where that goes."
Tesija also provided a update on Target's recently rolled-out in-store pick-up program. She said Target continues to see encouraging results from in-store pick-up, and that those online orders make up about 10% of our digital transactions.
"When guests pick up their items, more than 20% of the time, they take the opportunity to shop the store and spend much more than our average basket," Tesija said.
Tesija said that In the first quarter, Target expanded the number of SKUs eligible for in-store pickup to more than 60,000, including some shelf-stable grocery items.