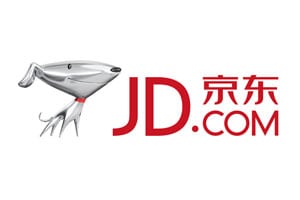 UNIQLO will become the first international clothing brand on JD.com's marketplace platform to warehouse its merchandise in the company's facilities, which will enable customers in eligible areas to take advantage of JD.com's same- and next-day delivery service.
JD.com last week announced UNIQLO as the newest international brand to partner with the company by opening a flagship store on its marketplace platform.
"UNIQLO's success is built on attention to every detail," said Richard Liu, Founder and CEO of JD.com. "From design to manufacture to distribution, their processes ensure that they can continue offering high-quality apparel choices that are consistently fashionable, innovative and desirable. These qualities make UNIQLO an ideal partner for JD.com."
With their new flagship store on our site they will be able to satisfy the demands of Chinese shoppers who are seeking a fast, reliable and secure way to shop for authentic UNIQLO items from the comfort of their homes and with the fingertip convenience of their smartphones, Liu said.
"We are excited to offer our customers the use of JD.com's amazingly fast and trusted last-mile delivery network, which has proven to be an advantage in China's ecommerce market," said Pan Ning, CEO of UNIQLO Greater China. "We expect that the secure and seamless shopping experience that JD.com offers will turn many shoppers into new UNIQLO customers in China, which is one of its most important overseas markets."
To commemorate the partnership, the new UNIQLO online store will offer special UT (UNIQLO T-shirt) designs, called "Born in China," which were jointly developed by JD.com and UNIQLO. JD.com customers will also have exclusive access to specially discounted items provided by UNIQLO between April 9 and 16. Upon the April 17 official launch, customers will be able to buy a wide range of UNIQLO products on JD.com's main website, as well as through the company's apps and a Weidian store on Tencent's popular Weixin messaging app (the Chinese version of WeChat).
In choosing JD.com's premier shopping platform to reach China's online shoppers, UNIQLO joins dozens of leading global fashion and apparel brands such as the Gap, Levi's, Lacoste, Marks & Spencer and Skechers, as well as internationally recognized brands such as Samsung, Lindt & Sprüngli and the NBA in popular categories including apparel, food and electronics.