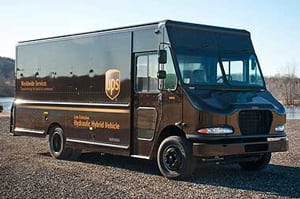 As it advised that its earnings for Q4 and fiscal 2015 would be lower than estimated, UPS also talked about possible adjustments to its peak season pricing later this year.
The company said in a press release that earnings for 2014 would be lower than previous guidance, "primarily due to the underperformance of the U.S. domestic segment. While package volume and revenue results were in line with expectations, operating profit was negatively impacted by higher than expected peak-related expenses."
"Clearly, our financial performance during the quarter was disappointing," said UPS CEO David Abney in a prepared statment. "UPS invested heavily to ensure we would provide excellent service during peak when deliveries more than double. Though customers enjoyed high-quality service, it came at a cost to UPS. Going forward, we will reduce operating costs and implement new pricing strategies during peak season."
UPS invested $500 million in personnel, equipment and systems to prepare for peak demand to address highly publicized delays in holiday package shipping in 2013, mostly caused by higher than expected ecommerce orders and weather-related issues. An estimated 2 million packages arrived late between UPS and FedEx, according to ShipMatrix.
UPS said that seasonal plans in 2014 were designed to deal with extreme volume surges on days like Cyber Monday and peak day (Dec. 22). However as demand was less than expected on other days, the result was a "sub-optimized network" during peak season overall.
The resulting decline in productivity, increased contract carrier rates, overtime and training costs all contributed to excess costs that impacted UPS's bottom line, as well as volume fluctuations caused by the ongoing West Coast port dispute.