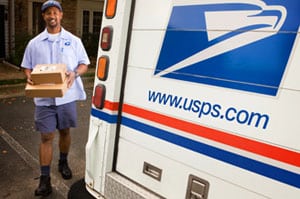 The U.S. Postal Service reported a net loss of $586 million for the third quarter of fiscal 2015 ended June 30, down $1.4 billion from $2 billion during the same period last year. Total revenue was up slightly, from $16.50 billion to $16.55 billion.
Shipping and package revenue increased by 10.6% in the quarter from $3.22 billion to $3.56 billion, while the volume increased 13.4% from 946,000 to 1.1 billion pieces. But the added revenue also means higher costs as the parcel side of the business is more labor intensive.
Still, the parcel growth continues to be a bright spot for the USPS amid declining mail volumes and revenues, as it does battle with UPS and FedEx for a bigger piece of the ecommerce delivery pie. Many shippers report giving the USPS a closer look due to its increased service levels and carrier price increases. Contractual obligations on retiree benefits and worker's compensation continue to fuel perennial USPS losses, as it seeks legislative relief from the burden.
Chief Financial Officer and Executive Vice President Joseph Corbett noted how the Postal Regulatory Commission this year allowed the USPS to collect an additional $1.4 billion from an exigent rate increase, bumping up the allowable amount from $3.2 billion to $4.6 billion. The rate increase, which will expire next year, was instituted to offset USPS losses from the 2008 recession.
First-class mail volume fell from 15.5 billion pieces to 15.1 billion pieces, while standard mail decreased from 19.2 billion pieces to 18.8 billion pieces. Roughly two-thirds of the Q3 net loss was attributable to costs outside of the USPS's control.
"Our Priority Mail offerings, along with our reliable service and end-to-end visibility, continue to attract customers," said Postmaster General and CEO Megan Brennan. "This growth has a lot to do fact that we added features such as free tracking, insurance and specified day of delivery to that product line."
The USPS' Parcel Select product, designed to capture last mile delivery for business customers, "is also continuing to see growth in this category, reinforcing the value of our delivery network in going to every address."
Brennan said the USPS is continuing to pursue package and shipping growth by investing in new equipment and processes and by offering customers a flexible delivery window. "We're also focused on being a more seamless part of the mobile and digital lives of our customers, expanding the kind of information we can provide regarding package deliveries such as time of delivery, and developing new mobile and digital tools to deliver that info," she said.
Concerning the arrangement with Amazon to provide seven-day-a-week, last-mile services for the ecommerce giant's same-day delivery offering, begun in the fall of 2013, Brennan said the USPS will seek similar deals.
"We continue to test and pilot customized delivery solutions, such as grocery, same day and Sunday delivery," she said. "We are committed to leveraging our infrastructure to find the best opportunities in this long-term growth market for delivery services."