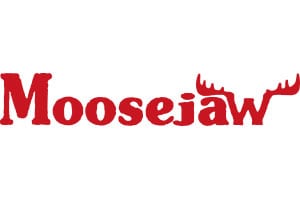 Walmart announced it has acquired online outdoor retailer Moosejaw for $51 million. Moosejaw will join the Walmart U.S. ecommerce organization.
Moosejaw currently has 10 physical stores along with a large ecommerce presence. It carries more than 400 brands, and an assortment of apparel and gear and was founded in 1992 in Michigan, according to a press release.
[Related:Walmart Moves Full Steam Ahead in Ecommerce]
Moosejaw will continue to operate its site and stores as it has in the past, and will be run as a standalone and complementary brand to Walmart's other ecommerce sites. With apparel and accessories the number one category for digital commerce, Walmart gains the experience of being another well-established ecommerce player, this time in the active outdoor category.
[Related:Lore Continues to Shake Up Walmart Ecommerce]
Moosejaw has a large assortment of specialty apparel and accessories, strong industry relationships and rich product content, this will allow Walmart to further enhance the customer experience.
Moosejaw CEO Eoin Comerford and his team along with its 350 plus employees will continue to be based in Michigan and will now join Walmart's new U.S. ecommerce retail organization.
"It's super exciting. We get to keep Moosejaw-Moosejaw while leveraging the immense scale and buying power of Walmart," said Comerford. "By some estimates, Amazon and Walmart accounted for almost 50% of US ecommerce in 2016 with both committed to investing billions to fund additional growth. This is where the future of US retail and ecommerce will be defined in the coming years, and Walmart's acquisition of Moosejaw gives the speciality outdoor industry a seat at the table."
Comerford said this is an incredible opportunity to take the company he loves to the next level in terms of growth and brand exposure. It's also a chance, he said, to work with some of the brightest minds in ecommerce like Mark Lore and his team.
[Related:Walmart Confirms Jet.com Acquistion]
Moosejaw suppliers that are interested in expanding their consumer reach will now have the opportunity to serve more customers through Jet.com along with Walmart ecommerce sites.