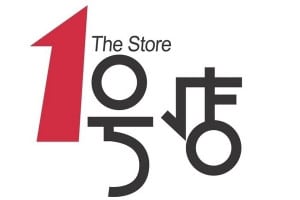 Walmart has entered a joint venture with JD.com that will create a shift in Walmart's ecommerce strategy in China.
Walmart has sold its Yihaodian ecommerce marketplace to JD.com, plans to retain the Yihaodian direct business, and will set up a retail presence on JD.com.
JD.com will take ownership of the Yihaodian marketplace platform assets, including its brand, website and app.  Walmart will continue to operate the Yihaodian direct sales business and will be a seller on the Yihaodian marketplace, leveraging its global supply chain to provide customers a wide range of products.
The agreement between the companies includes a wide range of business initiatives covering both online and offline retail.
For Walmart, it expands its opportunity in China ecommerce and provides its stores and Sam's Clubs with potential traffic from JD.com's online customers and same-day delivery network.
JD.com will leverage Yihaodian's brand and business in eastern and southern China and in key product categories such as high-quality grocery and household goods, both which complement its own geographical and product strengths.
"We're excited about teaming up with such a strong leader in JD.com, and the potential that this new relationship creates for customers in China, as well as for our businesses," said Doug McMillon, president and CEO of Walmart, in a press release.  "[JD.com] has a very complementary business and is an ideal partner that will help us offer compelling new experiences that can reach significantly more customers."
In addition, JD.com's customers will gain access to a wide range of new and imported items from Walmart and Sam's Club.
Last year, Walmart took full ownership of Yihaodian, with plans to invest in both accelerating ecommerce and creating a seamless experience for customers across online, mobile and stores.  Walmart, who had previously owned 51% of Yihaodian, acquired the remaining shares from Ping An in China, a financial services group.
Both companies will work together on growing the Yihaodian brand and business under its current name and market position.
Sam's Club China will open a flagship store on JD.com, vastly expanding the availability of Sam's Club's high-quality imported products across China.  It will offer same and next-day delivery through JD.com's nationwide warehousing and delivery network, which covers a population of 600 million consumers.
The two companies will work together to leverage their supply chains to increase the product selection for customers across Chin, including broadening the range of imported products.
"Walmart is synonymous with trusted-quality efficient retailing, and we believe this tie up will increase both product selection and overall user experience," said Richard Liu, CEO of JD.com. "We look forward to further developing Yihaodian, which has tremendous strength in important regions of eastern and southern China."
Daniela Forte is Multichannel Merchant's Associate Editor.