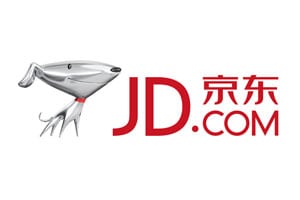 Walmart announced it is once again increasing its stake in Chinese ecommerce marketplace JD.com to 12.1%, seeing this as a better route into the massive market than an asset-heavy play.
Business Insider reported that Walmart's stake in JD.com is now worth about $4.87 billion, up from a 10.8% stake it held in the fall and a 5.9% stake as of last August.
The rationale for the increased investment is the rising wages and incomes in China. Inflation there remains under 2% and wages have increased between 8% and 9% over the last few years.  Walmart believes JD.com will remain one of the top ecommerce players in China where consumers are expected to spend $6.4 trillion a year by 2025.
JD.com continues to grow, increasing revenue – up 38% in 2016 – and gross merchandise value – up 43% for the year – and using delivery methods that reach underserved markets. It's expanding its drone delivery routes to cut transportations costs and increase its focus on rural areas of China, competing with Alibaba. This represents a boon for Walmart, gaining sales by leverage an existing, successful platform.
As it raises its stake, Walmart is planning to shut down its own ecommerce mobile app in China, choosing instead to highlight JD.com's flagship store in China. JD.com will also serve as the online shopping platform for 20+ Walmart stores in China.