With increasing consumer expectations for free or reduced shipping, combined with the ever-growing expenses involved with residential parcel delivery, online merchants are being forced to find new ways to cut costs to maintain reasonable profits.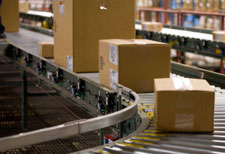 One way is by taking a hard look at shipping and handling costs. With many of the complexities associated with online order fulfillment, it's not uncommon for sellers to overpay for shipping on a regular basis. So to help make sure you're not paying too much, here are 6 things you can do.
Negotiate rates
Online retail spending is on the rise, which means that residential parcel delivery is also on the rise. Carriers like UPS and FedEx understand that this trend will continue for the foreseeable future, and are therefore trying to acquire as much business from online merchants as they can, providing sellers with leverage to negotiate contracts that can lead to cheaper shipping costs.
Generally speaking, the more shipping volume you do, the more power you have when negotiating with parcel carriers, and thus, the better your rates will typically be. But even lower volume shippers can get reduced rates, and it may simply involve locking in a multi-year contract, or negotiating lower rates on certain surcharges, such as reducing or eliminating delivery area surcharges if you do a lot of rural deliveries.
As merchants approach carriers to negotiate a contract, it's important to be prepared with as much information as possible, including historical shipping reports indicating the volume of shipments, dimensions and weights of packages, shipping destinations, and the services used.
Rate shop
Many online merchants have contracts with multiple carriers, and are able to continually rate shop among these carriers. For some packages, however, instead of rate shopping with each one, general rules can be used, such as opting to go with First Class Mail for all packages under 13 ounces.
For heavier packages, though, rather than setting up general rules, it can be beneficial to rate shop on a per-parcel basis, which will factor in current surcharges. As an example, fuel surcharges passed on to merchants from carriers will fluctuate frequently. By rate shopping on a per-parcel basis, merchants are able to factor in the actual fuel surcharges at that time.
Consider postal consolidators
According to a recent comScore study, 81% of online shoppers said they're willing to wait at least 4-5 days to receive their packages, and 23% are willing to wait eight days or more. What this means for online sellers is that they have the option to use postal consolidators to cut costs.
Postal consolidation works by having major for-profit carriers, like FedEx and UPS, handle their regular distribution up until the point of "last mile" delivery. These carriers will take your parcels and insert them into the U.S. Postal Service network near the final delivery destination, and USPS trucks will ultimately deliver the package to your customers.
Because USPS trucks are visiting every residence on a daily basis, this makes it far less expensive for carriers like FedEx and UPS, and that cost reduction is passed down to merchants. Using this type of "hybrid" service also eliminates delivery area and residential surcharges. The downside is that transit time for this hybrid model is generally 1-2 days longer than standard ground service, so it's important to set proper expectations with your customers during the purchasing stage.
Use the right service
It's not uncommon for merchants to overpay for shipping because they made a mistake when choosing the delivery service. For example, a seller may choose 2-day air for parcel delivery to ensure a package arrives on time, for which they pay a higher premium and fuel surcharge, not knowing that FedEx or UPS will guarantee two-day delivery to that destination using standard ground service. By knowing expected and guaranteed delivery times based on shipping origin and destination for every service, merchants can significantly reduce costs over time.
Regularly audit invoices
Another thing that's common is for carriers to make mistakes when it comes to billing. For instance, you may have had five packages that were delivered late in one month, but only three of those were reflected as reimbursements on your invoice from the carrier. Or perhaps the carrier charged you for 50 rural deliveries, when in fact only 30 packages actually went to rural destinations. When auditing invoices, it's also important to make sure that any cost reductions agreed upon during contract negotiations are reflected on each one.
Merchants should also look out for billing adjustments. As an example, sellers can be charged extra when for dimensional weight (DIM) when only the package weight was factored in, and these additional charges happen after the fact, making them difficult to recoup. In cases where DIM charges occur, sellers can often experience cost reductions by purchasing or creating custom carton sizes to increase packaging efficiency.

Contemplate outsourcing fulfillment
For merchants that don't want to worry about constantly choosing the right delivery service, going through regular contract negotiations, rate shopping, etc., they may find real value in outsourcing their fulfillment operations. By doing so, merchants can benefit from lower shipping rates than they could have negotiated themselves, they can also eliminate fixed overhead costs, such as rent, utilities and wages, and can simultaneously free up time for other aspects of their business.
If merchants are considering outsourced fulfillment for the first time, some providers will offer a risk-free trial period so that sellers can make sure things run quickly and smoothly, and that it's ultimately beneficial for their business.
Stephen Bulger is marketing manager for eFulfillment Service.