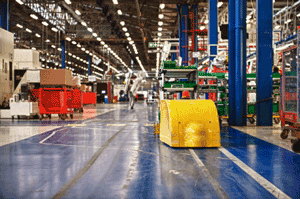 Here is a listing of recently announced expansions, additions and closures in retail distribution and fulfillment centers:
Amazon is looking to hire 500 to staff its new 1 million-square-foot distribution center set to open this fall in Carteret, NJ, which will be used in part to power its same-day delivery service in the New York metro area.
A $121.2 million, 123,000-square-foot regional FedEx distribution center is planned in Yonkers, NY. FedEx will receive up to $2.33 million in sales tax exemptions on construction materials and a temporary property tax abatement.
The 852,000-square-foot Jacksonville distribution center used by Coach Inc. to ship throughout North America has been acquired by bought by Intercontinental Real Estate Corp. for a record-setting $90.5 million. Coach has used the facility since the 1990s.
Amazon has hired 2,500 at its new fulfillment center in Baltimore, compared to the original projection of 1,000 before it opened in February. The 1 million-square-foot facility, which services the mid-Atlantic region, is also a pilot site for facilitating the Prime Now one-hour delivery service.
DP World London Gateway opened the first distribution center at what is set to become the largest logistics hub in the UK, adjacent to a new deep-water terminal. The first phase features 180,000 square feet of distribution and logistics space and 25,000 square feet of office space; phase two will expand the center to more than 387,000 square feet as demand increases.
Tire's Warehouse Inc. has opened a 128,000-square-foot distribution center in Union City, CA, its sixth in California, servicing customers from Sacramento to Fresno.
Specialty foods distributor United Natural Foods, Inc. will open a 450,000 square foot distribution center in Gilroy, CA in August.
Furniture and mattress retailer Steinhafels Inc. has begun work on a 107,000-square-foot expansion of its main distribution center in Pewaukee, WI.
Luxottica plans to double the size of its 183,000-square-foot Atlanta distribution center, which opened in 1996. It serves the company's retail and wholesale businesses in North America.