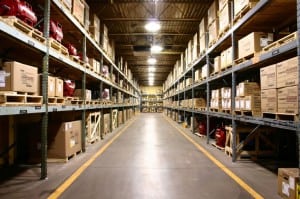 Here is a listing of some recently announced expansions, additions and closures in distribution and fulfillment centers:
Officials announced that Fall River, MA reached a tax agreement with Amazon for a new distribution center there, part of which would also be in adjoining Freetown, MA. The DC would employ 500 and open by the fall of  2016.
FedEx has begun construction on a 400,000-square-foot distribution center in Ocala, FL that will employ 350 people. The company also plans to construct a massive distribution center on a 38-acre parcel in Pittston Township, PA.
Walmart is reportedly planning to open a 1-million-square-foot distribution center in the Seattle area, according to the Puget Sound Business Journal.
Amazon is reportedly in negotiations to purchase a 66-acre plot in Shakopee, MN in order to build a fulfillment center. Last fall the company announced it would begin collecting sales tax in Minnesota, a signal that a center was coming there.
Ikea said it plans to build a 1.4-million-square-foot distribution center in Joliet, IL.
Belk Inc. plans to close a distribution and fulfillment center in Pineville, SC in September, eliminating 113 jobs.
Footwear and clothing maker Wolverine Worldwide plans to close a distribution center in Grand Rapids, MI by the end of 2017.