When you look at the investments Amazon.com has made of late to improve the back-end of its business, speculation that the ecommerce giant will offer its customer same-day delivery makes sense.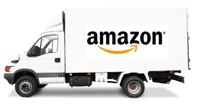 Amazon has been making moves to enable same day delivery for years. Its constant push to open fulfillment centers in several densely-populated areas – and the March purchase of robotic fulfillment automation service provider Kiva Systems – enables the same day delivery.
Affordable fast delivery trends already exist. Beginning with the 2011 holiday season, consumers resisted paying for shipping & handling, while demanding faster delivery at the same time. So same-day delivery will eventually happen, whether or not Amazon is the early-adapter, because customers will demand it.
And this is also something the United States Postal Service should keep an eye on. Not even Amazon would want to develop a door-to-door delivery service to every door in America. SmartPost and SurePost have already proven that FedEx and UPS are not interested, and look to USPS for "last mile" service.
Same-day delivery by Amazon is not just about the back-end. There's no doubt ecommerce merchants of all sizes will fear a loss customer share to Amazon.com. And while that's yet to happen, Amazon has yet to destroy the business-to-consumer retail ecosystem.
Mom and pop retailers can learn some lessons from their ecommerce counterparts about how to compete against Amazon.com. From our perspective at Multichannel Merchant, retailers can compete with Amazon if they take the following 10 steps:
1. Develop strong, personalized customized marketing and service
2. Make sure they offer fast delivery options
3. Make sure they provide an excellent customer experience
4. Offer offline product recommendations based on their customers' past purchases.
5. Create an ecommerce site so that customers have an option to order online, rather than to come into your store. If they aren't ready to build an ecommerce site, they can consider a partnership with Amazon, and sell through its Amazon Marketplace.
6. Develop differentiators – What can you offer your customers that Amazon.com can't?
7. Make it easy for consumers to do business with you.
8. Create a consistent brand experience.
9. Don't charge shipping and handling fees, or offer an annual subscription service like Amazon Prime.
10. Create a wish-list registry, so your customers can bring their friends and family into your shop.