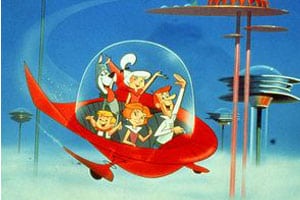 In its never-ending quest to have shoppers avoid setting foot in stores at all costs, Amazon has created Dash, small branded buttons that consumers can stick up in their homes which wirelessly connect to their Amazon Prime account and allow for automatic replenishment of household items.
The Dash buttons are available for free to Amazon Prime members on an invitation basis. In addition, a separate wand-like Dash device lets shoppers either scan UPC codes or speak to reorder products.
Among the 18 brands that initially jumped on the Dash bandwagon include Glad, Gillette, Gerber, Cottonelle, Tide (no, not Dash – that's just available in Europe) and Olay.
Continuing the theme of the "internet of things" that Amazon Dash is premised on, some manufacturers have partnered with Amazon to enable smart reordering. For instance, Whirlpool will introduce a washing machine that knows when you're running low on detergent and automatically orders more from Amazon.
For many media observers, the smart home "wow" factor of Amazon Dash summoned up images of the futurama 1960s cartoon "The Jetsons." (Editor's note: Jetson-style hovercraft and home in the clouds sold separately).
As the news was announced on March 31, many assumed it was an April Fool's joke, forcing Amazon to confirm to the New York Times that Dash was in fact for real.
Pressing the Dash button sends a message via wifi to a customer's Amazon mobile shopping app confirming that an order has been placed. Users can pre-determine the quantities they want delivered, and get an order notification allowing them to cancel the order if, say, a five-year-old has repeatedly hit the Pepperidge Farm Goldfish button – once that's available.
In completely unrelated Amazon news, the company has announced expansion of its Prime Now one-hour delivery service to Atlanta, after recently creating beachheads in Dallas, Miami and Baltimore. These are in addition to the Manhattan launch of the service in December.