In today's device-driven world, smartphones and tablets have penetrated American culture and created a now customary digital lifestyle. People walk with their heads buried in their devices and have figured out how to text, post, tweet, search, and respond to email, all without ever looking up.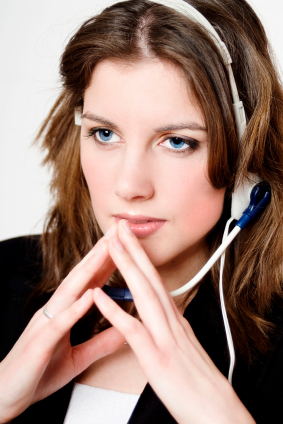 This mobile revolution has consumers placing high demands on merchants to evolve their support models so they can resolve their issues on the fly, via their mobile or tablet device, and in between text messages.
Here's what the mobile revolution means for contact centers.
The risk of not adapting
Smartphone adoption rates are increasing at an exponential rate and are having a significant impact on the way consumers shop. If smartphone users view your customer service as too slow or time consuming, they will find something else fast.
Armed with their devices, this group won't think twice about Googling your competition and purchasing directly from them if they feel they've had a bad customer experience. Unfortunately, that's the reality we face today. There are so many options available via our fingertips that it has redefined customer loyalty in our society.
Today, these digital consumers will only have loyalty to a brand if they feel they received the very best customer experience. The upside to that is if these customers loved the customer care they received, then with one simple post they will tell their 500 Facebook friends to use your brand.
Technology replacing humans — is that really a better experience?
Our industry has tried replacing live human agents with technology such as interactive voice response (IVR) and it has resulted in huge consumer frustration, due to the inability to get quick and accurate answers.
Learning from our mistakes, we've discovered in a multi-tasking world time has become the number one most important factor when evaluating good customer service. This is not how it has always been. In the past, it was more important to have face-to-face personal interactions with customer care representatives when evaluating a good customer experience.
If representatives remembered your name or better yet, asked about your kids, then that was a company you would continue to do business with. Unfortunately, the majority of people now-a-days want to do business with a company that can get them in and out as quick as possible.
The lesson learned here is when developing an app or an optimized mobile site for customer care initiatives, be sure to make the goal to save your customer time. If you can achieve this task, then you will provide a better customer experience and increase overall customer loyalty.
Optimizing your mobile customer experience
To succeed with smartphone customers, you need to address the entire customer experience. Every moment of hold time, hunt and search time, or IVR frustration will put their loyalty to the test.
Smartphone customers expect on-demand access to phone, web, apps, social media and video. Before developing a customer service app, think of the customers experience from start to finish and brainstorm ways to give customers every opportunity to get help or help themselves.
Lauren Ziskie is customer engagement officer at Dialogue Marketing.