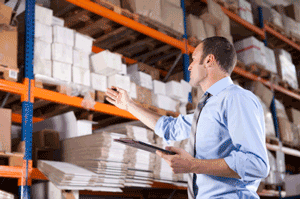 Here is a listing of some recently announced expansions and additions in distribution and fulfillment centers:
Ashley Furniture has opened a 2.8-million-square-foot manufacturing and distribution center, which includes a new 1.1-million-square-foot addition, according to the Winston-Salem Journal.
Furniture retailer W.S. Badcock Corp. plans to build a distribution center in LaGrange, Georgia, replacing two existing facilities, according to the Atlanta Journal-Constitution.
South Carolina-based bicycle distributor Hawley plans to open a new distribution center in the Northeast soon, to complement its centers in Sparks, NV, and Lexington, SC, according to Bicycle Retailer.
Dollar General plans to build a new state-of-the-art, 900,000-square-foot distribution center in San Antonio that's expected to create more than 530 new jobs, according to KSAT.com.
Petco plans to invest $35 million in a 770,000-square-foot distribution center in Reno, NV, employing up to 150 people, according to the Reno Gazette-Journal.
Walmart announced plans for a new 1.2 million-square-foot distribution center in Bethlehem, PA, featuring state-of-the-art automation and warehousing systems and employing about 300 full-time workers, according to the Pocono Record. This is in addition to another 1.1 million-square-foot facility in the area which will employ about 350 employees. Both facilities are set to open in 2015.
FedEx Ground has opened a new 146,000-square-foot distribution hub in Billings, MT that can process more than 10,000 packages per hour and employs 120 people, according to KTVQ.com.
The company also announced plans for a 305,000-square-foot distribution center in Jackson Township, PA, which would create more than 500 jobs and open in 2016, according to TribLive.com.
TireRack.com opened its seventh distribution center in Denver, CO, a 150,000-square-foot facility that will offer local consumers the ability to place and pickup online or telephone orders the same day, according to Tire Review.