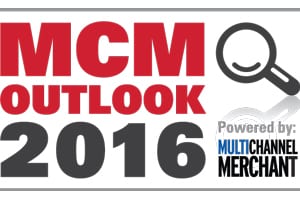 Ecommerce and direct-to-customer companies are continuing to grapple with higher return rates, and how to address them in terms of logistics as well as capturing maximum value for the inbound goods.
The growth in ecommerce sales continues to drive a commensurate increase in the rate of returns, as online shoppers are more apt to buy multiple items and keep only what they want, or find what they ordered wasn't what they expected.
In the 2016 MCM Outlook Survey, just over a quarter of respondents – 26.2% – said 1% or less of their ecommerce orders are returned, down from 43.1% in 2015. The number of those saying their ecommerce return rate was 2% also decreased, from 13.9% to 10.8%. But there was an increase in those who reported return rates in the 3%-4% range, from 16.7% to 20%, and in those saying it was 10% to 14% (from 8.3% to 15.4%). So clearly the trend is upward for higher ecommerce return rates, and downward for lower return rates.
According to a recent study from Shorr Packaging, online sales typically represent 6.7% of total retail sales, but ecommerce returns rates were projected to top 30% during the 2015 holiday season.
A higher percentage of retailers adopting more liberal returns policies to help drive sales, along with the general rise in ecommerce transactions, drove a significant increase in returns during the holiday season 2015, according to ecommerce fulfillment provider Newgistics. Patrick Allard, the company's vice president of business development, said among the 450 retailers and brands the company works with, there was an increase in returns volume between 18% and 35% in January and into February. However, Allard and others noted, providing a "frictionless" return policy, often at no charge, is a terrific sales lever.
There are ways to combat this increase and keep ecommerce return rates in check. According to a recent study by researchers at the University of Texas-Dallas, retailers can reduce their return rate by limiting the scope of what is eligible (i.e. by disallowing sale items) and by giving customers a longer return period. While this second point may seem counterintuitive, the researchers found that the longer a customer has an item in hand, the greater the likelihood of attachment and the lesser the likelihood of a return. And while limiting the scope of eligibility can reduce returns, it can also run the risk of impacting sales.
Lauri Sullivan, Chief Financial Officer and Chief Operating Officer for Donna Salyer's Fabulous Furs, said her company has been able to reduce its ecommerce return rate from 22% four years ago to 16% today by taking several steps:
Providing consistency in size charts between catalog and online
Improving vendor specification requirements
Purchasing merchandising software for consistent product specs
Continually adding notes in the ERP system about product fit for customer service agents
Improved, consistent training for all call center employees
Increasing the number of product photos, including all views
Louis DeJianne, retail and consumer goods director for UPS, said it's important to keep in mind that ecommerce has shifted power to the consumer. Where in the past companies made it difficult for customers to return products, DeJianne said UPS research indicates that making returns easier builds brand loyalty. Savvy retailers, he said, are incorporating returns into sophisticated marketing and communication programs that result in ongoing customer engagement.