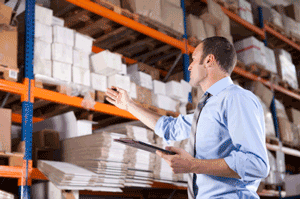 While pop-up retail is not new – dating back to California-based Vacant in 1999 – the concept of pop-up distribution centers is a fairly new one. Following the same idea, it involves setting up a temporary distribution center in a specific location for a set period of time to meet a temporary need, then shutting it down.
The following is a Q&A with Doug Brochu, CEO of Bridge Solutions Group, a provider of IBM omnichannel and supply chain technology solutions, who talks about what a pop-up distribution center is, how it operates and the benefits for merchants.
MCM: Explain the concept of a pop-up distribution center – how does it work?  
DB: The business selects the pop-up distribution center well before the peak season, setting up and finalizing the software and processes well ahead of time. Once all the implementation activities are completed, the distribution center is stocked with the inventory for the peak season, typically the top 1,000 or so SKUs.
Once the items are received into the pop-up distribution center, the merchant determines when to start fulfilling customer orders. The idea is to ship the distribution center "clean" by emptying it of all inventory. If anything remains at the end of peak season, it is shipped back to the full-time warehouses.
MCM: What are the benefits to merchants vs. a permanent structure?
DB: Pop-up distribution centers provide a short-term approach to expanding fulfillment capabilities during peak season. The overall expenses for warehousing and associated costs during off peak are minimal since the pop-up distribution center is not a permanent investment.
As retailers look to implement omnichannel fulfillment, a pop-up distribution center can also be a temporary strategy as they try to figure out how to leverage their traditional distribution centers for ecommerce peaks. Several retailers are using their store replenishment warehouses as a pop-up facility. Store replenishment warehouses are typically stocked using truckload-only deliveries instead of parcel carriers used for ecommerce distribution centers, and the pop-up solution is geared to that model.  Retailers are looking to consolidate their entire inventory across channels to these large facilities.
MCM: What types of investment is involved?
DB: Investment includes the rental of the warehouse, the additional licenses and implementation of the warehouse order management system and other appropriate software. A typical pop-up distribution center can cost just under $1 million.
MCM: How can a merchant/retailer determine if a pop-up distribution center is right for them?
DB: Pop-up distribution centers are effective if the retailer's current facility will not support their forecasted peak volumes and opening a new facility will take too long to design, plan and implement. The investment of time and resources in a pop-up are limited enough for retailers to determine if this will work over peak seasons. To evaluate the strategy, dry runs of a pop-up distribution center can be done during off-peak periods, or by creating a pop-up within an existing distribution center to test the concept.
MCM: How long does a pop-up distribution center operate?
DB: Typically pop-ups for retail will operate around three months, while government-run pop-ups for a natural disaster will last as long as required.
MCM: What are the criteria that help you determine the length of lease?
DB: Our experience has been retailers need approximately a two-year lease. This gives them time to determine and implement any changes in their distribution network.
MCM: What are some of the success metrics?
DB: We look at the total number of orders shipped per day; that the inventory selected was truly their highest volume SKUs; and the average cost per shipment for the pop-up distribution center versus the regular warehouses.