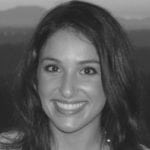 Bluecore Hires Two Former BlueKai/Oracle Leaders; Sets Its Sights on Retail Data
New York, New York (April 3, 2018)– Bluecore, a retail marketing company whose AI-driven platform matches customers with the products they love, has hired Sherene Hilal as VP, Product Marketing and Business Operations, and Stephen Papa as Head of Product, Platform and Data Integrations. Both Hilal and Papa previously served on the product team at BlueKai (now part of Oracle).
At Bluecore, Hilal will guide operational and go-to-market readiness along with commercialization of products and partnerships. Papa will oversee development and refinement of the company's core technology, which includes a new and in-demand set of extensible use cases that tap into Bluecore's robust data science and decisioning capabilities for the largest enterprises in the world.
Hilal brings seven years of experience driving product development, enterprise readiness and strategy within the digital marketing realm. At BlueKai/Oracle, she served as the Senior Director of Outbound Product and Management, developing and defining the new category "Data as a Service" within the platform.
Papa brings more than 12 years of experience in platform, and user-experience and product integrations within the digital advertising and marketing automation fields. In his previous role as Senior Director of Product Management at BlueKai/Oracle, Papa was built an enterprise-ready SaaS platform while streamlining operational procedures.
Hilal and Papa are key recruits as Bluecore continues to establish itself as a data activation leader in the retail space — an initiative that began in 2017 when the company hired Rob Holland, the former GVP/GM, Advertiser Solutions at the Oracle Data Cloud, to serve as COO and scale the organization's operations and management functions
"Across the board, we're seeing that retailers who invest in high-quality customer and product catalog data are simultaneously driving more revenue, while improving efficiency and providing a more relevant customer experience," said Rob Holland, COO of Bluecore. "Most of our customers already possess a wealth of data – their challenge lies with activating that data in specific ways to drive business outcomes in a fast-paced retail environment. Sherene's and Stephen's experience in data and identity management will allow Bluecore to further its mission to empower retailers to discover their best customers by activating their data asset."
With more than 400 direct-to-consumer brands and retailers using its platform, Bluecore holds first-party data assets in excess of 400 million individual customer IDs across a combined retailer catalog of more than 125 million products. Taking into account all of the retailers on its platform, Bluecore currently manages a product set larger than that offered by Walmart and second only to Amazon.
Bluecore aims to better streamline data collection and optimization through individualized and triggered communications, making brand personalization better and more targeted than ever.
About Bluecore
Bluecore is a retail marketing company whose AI-driven platform brings together website, customer and live product insights to match customers with the products they love. By activating dynamic product data for the first time, Bluecore's email marketing solution solves the missing piece of the performance puzzle: the ability to respond to customer behaviors with triggered and individualized communication.  Hundreds of brands and retailers, including Teleflora, Vineyard Vines, Staples and Best Buy Canada, use Bluecore to drive increased revenue with less effort. Learn more at www.bluecore.com.