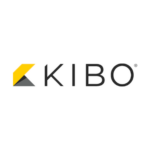 Dallas, TX, Aug. 12, 2020 ­– Kibo, a leader in cloud commerce, today announced that City Furniture has selected the company's headless, microservices-based ecommerce offering to help power the company's online presence.
City Furniture, one of the largest home furnishing and accent retailers in Florida, overhauled its approach to ecommerce, choosing to build its own headless platform that would integrate with modular partner solutions as needed. They chose Kibo because it offered a flexible ecommerce technology that allowed the company to develop and support highly-customized customer journeys.
"Kibo offers us unlimited ecommerce possibilities," said Juan Lopez, Director of Software Product Development at City Furniture. "Their modular, microservices-based structure fits with our own headless architecture so that we can create exactly what we need, from specific promotions and pricing to a fluid shopping-cart experience."
With high-value products sourced from well-known furniture and home brands, City Furniture needs to design product pages, marketing content, and promotions according to a broad set of requirements and insights. Brand partners have complex requirements across discounts, coupons and gift card offers that must be correctly accounted for without slowing down or confusing the customer journey. Similarly, shopping online for high-priced items means that financing and payment can become confusing if not executed well. Kibo empowers the City Furniture team to create the exact experience and messaging they need to at every step of the buyer journey, from product discovery to promotions and checkout.
The winning features that attracted City Furniture to Kibo's solution include:
Flexible, Modular Design – City Furniture could select only the capabilities they needed, which simplifies integration and ongoing use.
Rich Customization – Kibo allows the furniture company to design much more detailed ecommerce elements, such as cart rules and promotions. than other offerings – creating custom bundled product offerings, discounts, and financing during checkout.
Custom UI ­– City Furniture was able to easily develop a UI that was effortless for their team to use on a daily basis, fitting easily with their existing processes.
Documentation and Support – During the selection process, City Furniture was able to easily test and review Kibo's product to get a first-hand understanding of its capabilities.
"City Furniture represents the future of online retail, with a sophisticated headless approach to ecommerce," said Brian Wilson, Chief Operating Officer at Kibo. "We're excited that they selected Kibo technology to create frictionless commerce across the customer journey."
About City Furniture
CITY Furniture operates 20 showrooms from Miami through Vero Beach, and in southwest and central Florida, as well as 13 Ashley Home Store showrooms as the brand's Southeast and Southwest Florida licensee. For information: www.cityfurniture.com
About Kibo
Kibo helps clients deliver on the promise of modern retail. Kibo's Personalized Commerce Cloud is a unified, headless platform that combines AI-driven personalization from industry leaders Certona and Monetate, omnichannel commerce, and distributed order management. Global clients like Office Depot, Taco Bell and Patagonia rely on Kibo to optimize across the web, mobile, search, in-store and across each and every fulfillment touchpoint for a truly end-to-end personalized commerce experience. Retailers can easily manage supply chain logistics, ecommerce and marketing personalization through one system, centralizing strategy, increasing agility and gaining valuable customer insights that maximizes return on investment.
Media Contact
Mariana Fischbach
Ketner Group Communications (for Kibo)
[email protected]
512-794-8876