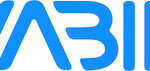 Analysis of consumer shopping habits online show an increase in major categories including fashion, computer accessories, health and home
NEW YORK, MAY 12, 2020 — Fintech service provider ViaBill, which partners with thousands of merchants to offer no-interest buy now pay later shopping experiences for consumers, has witnessed an uptick in a number of major retail categories this spring. While tens of millions of American citizens are forced to shelter in place, ViaBill's data shows that many are making more purchases in certain retail categories. Looking at the most recent data through Q1 2020 reveals the following:
A 106% increase in fashion sales
A 50% increase in computer and accessories
A 34% increase in health and wellness
And a 16% increase in home and garden
"This data is interesting because it tracks consumer spending habits leading up to and at the beginning of the major COVID-19 sheltering that occurred here in the United States," said ViaBill North American President Kristian Niedoborski Thøgersen. "The tens of thousands of transactions we track through our payment solution illustrate a need for consumers to maintain a sense of normalcy in their transactions — they are buying goods for home, they are purchasing health and wellness items and they are buying the kinds of fashion and beauty items they would get whether or not they're sheltering in place."
ViaBill is in a unique position to track consumer spending and sentiments. The global scaleup — which handles half of all buy now pay later transactions in Denmark and is fast expanding in Spain, along with the thousands of U.S. retailers it's already partnering with — creates a simple, transparent and hassle-free payment method for online shopping, giving the opportunity to buy now and pay later by splitting payments into four equal installments with zero interest.
While not a traditional credit card, ViaBill's payments solution allows consumers to spread payments over time, showing a level of confidence in taking on new payment terms. ViaBill will continue to track trends and shopping habits during Q2 as the majority of the U.S. remains either shut down or in a state of slow reopening.
The company raised $10 million USD in a Series A funding round in February 2019, It plans to introduce new online and offline payment options in different markets over the next few quarters, while leaving the opportunity open for Series B investors.
ABOUT VIABILL
Since 2014, ViaBill has empowered merchants and members with its buy now, pay later payment solutions. ViaBill delivers a convenient, flexible and competitive online payment option to Members when shopping with Merchants in Denmark, Spain and the United States. Payments are split into four equal monthly installments with zero interest. ViaBill is headquartered in Copenhagen, Denmark, with 93 team members globally, consisting of 24 different nationalities.
For more information, visit viabill.com
MEDIA CONTACT
Bob Spoerl, for ViaBill
[email protected]
773.453.2444