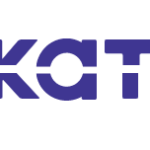 Seattle, Feb. 10, 2021 – Ekata, the global leader in digital identity verification data, today recapped a remarkably successful 2020 despite the worldwide COVID-19 pandemic. The company significantly grew its global customer base and revenues, gained momentum in the financial services and payments sector, expanded its product portfolio, and drove significant growth in Europe and Asia-Pacific through its global offices and data infrastructure.
"2020 was a banner year for our business, one in which we outperformed all but 11 of the S&P 500 companies in revenue growth and profit," said CEO Rob Eleveld. "This is perhaps best captured by our 117% net customer revenue retention rate and 33% growth in revenue. With the first 12 weeks of the pandemic creating more growth in online business than the previous five years combined, the global demand for enterprise grade digital identity verification solutions has never been higher. We see continued opportunities for long-term customer growth and product innovation in identity verification for payments, financial services, and ecommerce."
Ekata benefitted from the rapidly accelerated adoption of ecommerce by consumers forced to stay at home during the pandemic, leading directly to an increase in demand among global ecommerce providers for customer onboarding and fraud prevention solutions. In addition, a rapidly changing regulatory environment in the financial services and payments industry has led to increased demand for identity verification solutions, particularly in pre-credit card authorization use cases in Europe.
These factors and others contributed to Ekata's outstanding 2020 performance. Key metrics include:
Added over 300 new customers to its growing, global customer base, that now includes:

Postmates and 4 other leading, high-growth consumer marketplaces
5 of the largest e-retailers globally and 8 of the top 10 in the U.S.
The 5 largest travel/hospitality companies worldwide

Increased momentum in the financial services sector in 2020. Customers now include:

Checkout.com, which contributed to 42% growth in Ekata's global payments business
5 of the leaders in cryptocurrency
The top 5 buy now, pay later providers, including Klarna

Ekata's Identity Network saw 16B+ identity elements received through 6.2B+ globally distributed monthly queries and growing.
Transaction volumes in 2020 grew 170% in EMEA and 151% in APAC compared to 2019, as reflected in calls to the Ekata Identity Engine.
Significant growth in the company's product portfolio, infrastructure, and people, including:

The introduction of 3 new products for its global markets: Transaction Risk API 2.0, Account Opening API, and Address Risk API 4.0
The opening of its Asia-Pacific office and the launching of its third data center in Singapore, supporting rapid growth in the region and API delivery to any customer, anywhere in the world, in under 50 milliseconds.
A 55% increase in global staff to support the explosive growth of Ekata's global go-to-market and customer needs.
Digital identity verification is key to offering more inclusive and frictionless experiences while ensuring customer privacy, control, and security. "The COVID-19 pandemic is accelerating investments in — and demand for — advanced identity offerings and services as online and mobile banking services expand," said Steven D'Alfonso, research director, IDC Financial Insights. Following a successful 2020, Ekata is well equipped to meet the increasing demands and innovation of global financial institutions, payment companies, and ecommerce providers.
About Ekata
Ekata provides global identity verification via APIs and a SaaS solution to provide businesses worldwide the ability to link any digital transaction to the human behind it. The Ekata product suite is powered by the Ekata Identity Engine, our proprietary, intellectual property, that uses unique datasets from the Ekata Identity Graph and the Ekata Identity Network that provides identity verification data with consistent results across the globe, in industry-leading response times, to enable businesses around the world like AliPay, Microsoft, Stripe, and Airbnb to fight fraud, reduce false declines, and make accurate risk decisions about their customers in fractions of a second.
Ekata is a trademark of Ekata, Inc. All other trade names, trademarks and registered trademarks are the property of their respective owners.