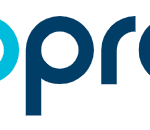 Amsterdam, June 24, 2021 — HPE Growth, a leading European tech-growth capital investor, signed a single-asset continuation vehicle for its HPE Fund I portfolio company PPRO that established itself as globally leading cross-border payments infrastructure provider, powering international growth for payment service providers and platforms. The transaction is expected to close in summer subject to obtaining the required regulatory approvals.
HPE Fund I invested in PPRO in 2014 and has since realized a revenue CAGR of +40%. With HPE Fund I nearing its end of the fund's life time, the transaction provides extended duration to the fund's investment in PPRO, while offering existing limited partners the opportunity to obtain liquidity or to benefit from further value creation by participating in the single asset continuation vehicle.
In addition to existing PPRO investors including PayPal, Citi, JPMorgan, Sprints Capital, Eurazeo Growth and Wellington Management, the transaction added several blue-chip investors as indirect PPRO shareholders through HPE's limited partners. Coller Capital and Adams Street Partners co-led the transaction and were joined by Pomona Capital and W Capital Partners in the syndicate.
"We are delighted to partner with Coller Capital and Adams Street Partners for the next chapter in PPRO's growth to further realise the company's potential as it continues on its value creation path and becomes a global reference name in its space," said Tim van Delden, Managing Partner at HPE. "The transaction is a very good outcome for our existing investors as it provides them with the option to realise a significant uplift or continue the journey with us as we take PPRO to the next level. The vote of confidence from the secondary market re-affirms our belief in the quality and growth potential of PPRO and its management team."
Cebile Capital was the sole financial advisor to HPE Growth on the transaction. Proskauer and Stibbe acted as the legal counsels for HPE while Akin Gump acted as the legal counsel for Coller Capital and Adams Street Partners. The due-diligence process was supported by PPRO's financial advisor FT Partners.
About HPE Growth
HPE Growth is a top-tier European technology growth investment firm with strong knowledge and experience in digital and data-driven technology sectors. It seeks for outstanding management teams with exceptional growth ambition and execution focus in companies that have developed leading scalable technology, have succeeded to bring the technology to market and want to accelerate the growth. HPE has over €500 million (roughly US$597.40 million) in committed capital across two funds and co-investment vehicles.
About Coller Capital
Coller Capital, founded in 1990, is one of the world's leading investors in private equity's secondary market – widely acknowledged as an innovator and a stand-out player at the complex end of secondaries. The firm provides liquidity solutions to private equity investors worldwide, acquiring interests in private equity funds, portfolios of private companies, and other private equity-related assets. With headquarters in London, and offices in New York and Hong Kong, Coller's multinational investment team has a truly global reach. In January 2021, the firm closed Coller International Partners VIII, with capital commitments (including co-investment vehicles) of just over US$9 billion and backing from over 200 of the world's leading institutional investors.
About Adams Street Partners
For nearly five decades, Adams Street Partners has been recognized as one of the most respected and experienced private markets investment managers in the industry. With 10 offices located in Beijing, Boston, Chicago, London, Menlo Park, Munich, New York, Seoul, Singapore, and Tokyo, its deep industry experience and global outlook provide clients with customized access to the spectrum of private markets strategies. Adams Street manages $45 billion in assets for more than 450 institutional investors, including corporate and public pensions, foundations, family offices, and endowments.
Drawing on nearly 50 years of private markets experience, proprietary intelligence, and trusted relationships, Adams Street strives to generate actionable investment insights across market cycles.
About PPRO
PPRO is the top global provider of local payments infrastructure, powering growth for payment service providers and enterprises with payment platforms. Companies at the forefront of payments technology leverage PPRO's unified platform, expert services, and local payment methods to boost sales in over 100 ecommerce markets worldwide. In 2020 alone, PPRO processed over $11 billion for its customers, including companies such as Citi, Mollie, PayPal, Worldpay, and many others. With strategic local payments partnerships and a talented team of over 300 people in every corner of the world, it is the industry's trusted provider of local payments infrastructure. PPRO is regulated in the UK by the FCA and in Luxembourg by the CSSF. For more information, please visit www.ppro.com.