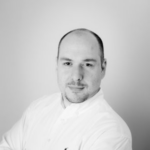 ChargeAfter continues to lead and innovate the global, multi-lender consumer financing market with an investment and strategic partnership with MUFG to further bolster the consumer's buying power and provide personalized financing choices at checkout
Sunnyvale, CA, June 9, 2020 /PRWeb/ — ChargeAfter, the leading Multi-lender Point of Sale Financing platform, and MUFG Innovation Partners Co., Ltd. (MUIP), a corporate venture capital fund and a wholly owned subsidiary of MUFG, the leading global financial group of Japan, announced a strategic investment and partnership to equip global eCommerce and brick-and-mortar retailers with the tools they need to approve more applications for POS financing from multiple lenders in real-time.
The investment and partnership will further promote ChargeAfter's rapid global growth and presence, while accelerating the onboarding of new strategic lenders and merchants to the platform. This new collaboration will expedite the commercial distribution of ChargeAfter's white-labeled Point of Sale Financing technology platform to global leading banks, lenders, issuing banks, and acquirers.
Founded in 2017, ChargeAfter provides leading ecommerce and omnichannel retailers a Point of Sale Financing technology platform to offer personalized financing options from multiple lenders in a single application. With ChargeAfter's data-driven decisioning engine and growing network of global lenders, ChargeAfter specializes in delivering the best financing offers from the most appropriate lenders for the consumer's credit type (prime, near-prime and subprime), while approving up to 85% of applications.
"ChargeAfter created the next wave of credit by connecting merchants and lenders to provide consumers with personalized Point of Sale Financing options from multiple lenders, live and instantaneously at checkout," said Meidad Sharon, CEO of ChargeAfter. "Consumers submit a simple, four-data-point credit application at checkout. ChargeAfter's proprietary decisioning engine then processes the credit request across our lender network to find personalized, approved financing offers for the consumer which leads to high take rates, approvals, and sales for the merchant. ChargeAfter's platform offers Omni-channel merchants the financing product and tools needed to deliver instant and flexible credit options from multiple lenders, while ensuring a flawless user experience," "We are very excited about the new collaboration and investment. Working with MUFG, a top-10 ranked global bank, enables us to further our mission to democratize and socialize credit by making payments quick, convenient, safe, and accessible. We are placing the power of payments and flexibility back into the hands of the consumer. ChargeAfter's vision is to help global consumers gain access to financing options that best fit their unique backgrounds and needs, and that are available to them wherever and whenever they are ready to purchase: online, mobile, in-store and over the phone."
"Real-time POS financing provides affordability and smooth payment experience to shoppers, but most single lender solutions finance only a small segment of the merchant's customers. Therefore, to find a solution that works all the customers, the merchant needs to search, negotiate, and integrate with multiple lenders" said Mayank Shiromani, VP, MUFG Innovation Partners Co., Ltd. "Dealing with multiple lenders is a huge challenge for both the merchant and the end customer. In ChargeAfter's approach, a shopper is matched with offers from a diversified network of lenders in real-time, providing an optimized offer to each customer without requiring any additional efforts from the merchant. We believe that ChargeAfter's model has a global potential and it can be applied to other verticals within financial services to provide the best fit solution to customers when they need it."
About ChargeAfter
ChargeAfter is a market-leading Point of Sale Financing technology platform that connects merchants and lenders to offer consumers personalized Point of Sale Financing options at checkout from multiple lenders. Through a growing network of global lenders, merchants can approve up to 85% of applicants in real-time and increase sales by up to 45%. ChargeAfter's network offers seamless integration for lenders to increase their customer base and compete for business while expanding into new retail markets by streamlining the distribution of credit into online and in-store point of sale financing.
ChargeAfter investors include PICO Venture Partners, Propel Venture Partners, VISA, BBVA, Synchrony, and Plug and Play VC.
Headquartered in Sunnyvale, California, ChargeAfter has offices in Dallas, New York, and Tel Aviv.
About MUFG
Mitsubishi UFJ Financial Group, Inc. (MUFG) is one of the world's leading financial groups. Headquartered in Tokyo and with over 360 years of history, MUFG has a global network with over 2,700 locations in more than 50 countries. The Group has over 180,000 employees and offers services including commercial banking, trust banking, securities, credit cards, consumer finance, asset management, and leasing. The Group aims to "be the world's most trusted financial group" through close collaboration among our operating companies and flexibly respond to all of the financial needs of our customers, serving society, and fostering shared and sustainable growth for a better world. MUFG's shares trade on the Tokyo, Nagoya, and New York stock exchanges. For more information, visit https://www.mufg.jp/english