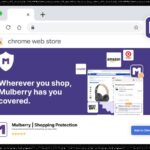 Mulberry delivers ultimate peace of mind for consumers, covering an unlimited number of online purchases under one subscription for only $9.99 per month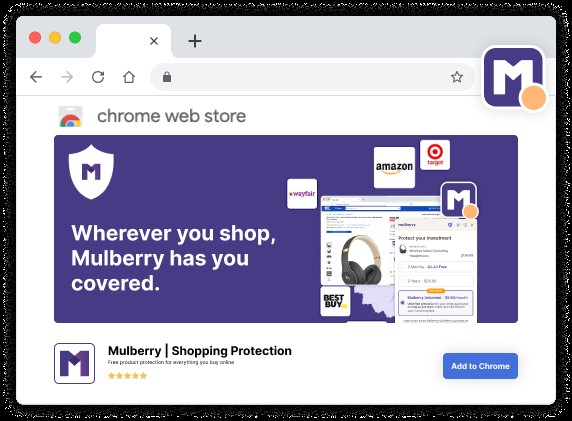 New York, March 16, 2023 – Mulberry, the shopping protection platform, today unveiled Mulberry Unlimited, the industry's first zero deductible, unlimited shopping protection subscription plan.
Modeled after popular retail and entertainment subscription services, Mulberry Unlimited is a "set-it and forget-it" plan that uses machine learning and its intelligent shopping technology to automatically add protection for any eligible product a consumer purchases online – for only $9.99 per month.
"Mulberry Unlimited takes all the guesswork out of shopping protection and saves consumers from having to pick and choose which products they protect and for how long," said Mulberry CEO Chinedu Eleanya. "Now, through one easy-to-use, affordable subscription, all eligible online purchases will be protected automatically for as long as they maintain coverage. This changes the game for shoppers, giving them ultimate confidence and peace of mind wherever they buy online."
How It Works
Consumers purchase Mulberry Unlimited for $9.99 per month and install the free Mulberry Chrome extension. Once the subscription is active, Mulberry's innovative machine learning technology will automatically add any eligible purchased products to the plan for immediate protection – no further action is required of subscribers shopping with the Mulberry Chrome extension enabled. Purchases made outside of Chrome or from a mobile device can be manually added by the plan holder. Mobile purchasing coverage will be rolled out later this year.
Mulberry's vast catalog of covered products ranges from electronics to furniture to home goods to apparel. Coverage goes beyond product defects covered by a manufacturer's warranty, protecting against accidental damage and issues caused by normal wear and tear. With Mulberry Unlimited, there is no limit to the number of products that can be covered at one time and no limit on the number of claims that can be filed, up to an annual claim limit of $2,500 per plan.
Importantly, there are no deductibles or added fees for claims under Mulberry Unlimited. Once active, customers can access a personalized dashboard to manage their subscription plan, review product protection details for any covered product, and reach a support representative 24/7 to ask questions or file a claim if necessary.
Mulberry is the leader in online product protection, trusted by more than 600,000 shoppers to protect more than $460 million worth of products. To learn more about Mulberry Unlimited or to sign up today, please visit www.getmulberry.com/mulberry-unlimited.
About Mulberry
Mulberry is on a mission to help consumers protect the things they buy and keep more money in their pocket. The Mulberry browser extension allows consumers to get quality product protection wherever they shop online, and the Mulberry platform allows partners to easily integrate Mulberry's innovative consumer experience to seamlessly offer product and shopping protection as a core offering to deliver more value to their customers, including coverage for defects and accidental damage, price protection and a no-fee return guarantee. 600,000+ shoppers enjoy Mulberry's comprehensive coverage and easy-to-manage plans with 24/7 support and on-demand claims filing. To learn more about Mulberry or download the free Chrome browser extension, visit https://www.getmulberry.com.