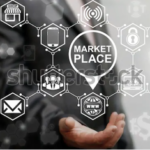 London and Morrisville, NC, July 2, 2020 — E-commerce brands and retailers targeting growth via online marketplaces with hundreds of millions of visitors, such as Amazon, eBay and Zalando now have access to an innovative platform that can help manage new digital sales channels and facilitate international expansion.
The announcement follows a new strategic partnership between Diginius, a solution-based UK provider of proprietary software, and ChannelAdvisor, a leading e-commerce cloud platform.
Through its integration with ChannelAdvisor, Diginius can help brands and retailers achieve greater product visibility and reach global audiences to help cost-effectively maximise their online sales.
Additionally, the platform consolidates performance, delivery and customer data from hundreds of global marketplaces, providing brands and retailers with actionable insights in a digestible format that can assist business decisions.
"We are delighted to be working in conjunction with ChannelAdvisor, who are widely regarded as a leading channel management provider for brands and retailers," said Nate Burke, CEO of Diginius. "Our strategic partnership can act as a springboard for our clients by delivering global exposure to marketplaces, so we see the relationship as a key part of our ongoing strategy to provide solutions that allow them to scale with ease and grow their sales."
"We are excited about our strategic partnership with Diginius," said Jon Maury, ChannelAdvisor Managing Director, EMEA. "We believe this is a fantastic opportunity to help brands and retailers rapidly expand internationally and reach new customers across the globe. This new alliance can help emerging and established brands and retailers transform their product data, manage inventory from a single, unified platform, and facilitate the flow of orders on global marketplaces."
Online marketplaces are increasingly popular among consumers, according to an analysis conducted by Digital Commerce 360 last year. The report suggests sites such as Amazon and eBay accounted for over $2 trillion in online sales or 58% of total global online purchases.
And, with Harvard Business Review having shown that 73% of customers visit multiple channels during their shopping journey, it is no surprise more brands and retailers are seeking to enhance their online visibility by establishing a comprehensive presence across popular marketplaces.
However, until now, in order to manage their product and store pages across multiple platforms, companies have been forced to dedicate significant internal time, resources and funds due to the complexity.
The new strategic partnership between Diginius and ChannelAdvisor addresses that complexity with a platform that provides a simple experience and affords emerging brands full transparency over their marketplace activity.
Lost Property of London (LPOL), a growing boutique accessory brand, is an early adopter and will be among the first to benefit from the new strategic partnership and the enhanced managed access.
One of its founders, Katy Maskell Bell said, "This solution will really help us make the gear change to the business we have been planning and in a way that allows us to minimise our exposure to risk. We'll keep easy, real-time tabs on multiple marketplaces and be able to make fast, informed decisions that allow us to focus on doing what we do best – create and deliver."