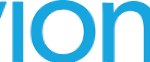 Soussloff joins Revionics to oversee regional sales teams and accelerate impressive market growth
AUSTIN, TX, March 31, 2020 — Revionics, a provider of retail pricing, promotions, markdowns and advanced analytics solutions, today announced the appointment of Greg Soussloff as Revionics' new SVP of North American Sales. Soussloff joins the expanding team to oversee all of the North American sales efforts for Revionics' industry-leading SaaS offerings, which provide retailers with the actionable data-driven insights they need in today's dynamic retail landscape.
In this role, Soussloff will align the North American sales team and processes to deliver on the growing demand for Revionics' advanced science and predictive analytic solutions that enable retailers to make optimized pricing, promotion, markdown decisions at speed and scale. Soussloff will take Revionics to new heights by focusing on continued customer growth and empowering more retailers to gain a competitive edge with consumer-focused, strategy-aligned and data-driven decisions.
"We are excited to bring such an experienced retail executive to our team as we work to continue our rapid growth in North America and help more retail businesses solve their complex pricing challenges," said Marc Hafner, chairman and CEO, Revionics. "We're confident that Greg's impressive leadership and expertise is exactly what we need to fuel this expansion. With Greg on board, we will be able to build even more strategic customer relationships and help more retailers realize the benefits of science-based pricing."
With more than 25 years of experience in the retail and technology industry, Soussloff brings a proven track record of building high-caliber teams as a business technology leader and analytics advisor focused on retail, CPG and communications. Prior to joining Revionics, Soussloff served as executive vice president of global sales at Theatro, where he quickly built direct sales, pre-sales and sales engineering teams to successfully deliver new customer acquisition and subscriber growth. He's previously served as vice president of the consumer and communications business unit at SAS and as vice president of customer value at 360pi.
"It's a great honor to join a dedicated team that is helping retailers of all segments and channels realize the power of Revionics' AI-enabled SaaS solutions," said Soussloff. "Revionics is a proven leader in giving customers a competitive edge by using intelligent pricing to support strategic business initiatives, and I'm excited to play a role in the company's future success."
About Revionics, Inc.
Revionics is a global SaaS provider of science-based pricing, promotion, and competitive insight for innovative retailers. Revionics helps retailers around the world gain a competitive edge by managing and optimizing their pricing, promotions, markdowns, and advanced analytics. Created by retail experts, Revionics' cloud-based SaaS solutions deliver amazing year-over-year ROI with an attractive total cost of ownership.
Media Contacts:
Aidan Griffin
Ketner Group Communications (for Revionics)
aidan@ketnergroup.com
(512) 794-8876