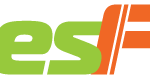 4 U.S. Events helping businesses keep up with rapid sales, marketing and business development landscape 
WESTERVILLE, Ohio (May 1, 2018) — SalesFuel is pleased to announce its sponsorship of BIA Kelsey's LOCAL IMPACT events happening nationwide in 2018.
SalesFuel's sponsorship includes support for LOCAL IMPACT Events in Washington, D.C. on May 10th, Los Angeles on July 12th, New York City on September 26th and Miami on November 8th.  Why is SalesFuel supporting the LOCAL IMPACT Events?
BIA Kelsey projects total local advertising revenue in the U.S. will increase 5.2 percent in 2018 to $151 billion, the largest annual increase in five years. The combination of significant marketplace growth opportunities, along with innovation and consolidation means it is vital to determine new strategies to grow business revenue.
"The LOCAL IMPACT events are always on the top of the wave of business strategy evolution," says SalesFuel CEO C. Lee Smith. "Our sponsorship and support is our way to make sure we're current and provide value when developing new, cutting-edge products and services to our customers."
The core of all the LOCAL IMPACT events allows this via these core agenda exercises, including:
Cross-platform, attribution and campaign optimization
Addressability, data-driven audience planning and buying
National brands and local affiliates and ties with local market automation
Ad fraud considerations when targeting local audiences
ATSC 3.0 opportunity and status
Digital buying/selling, strategies and key players
"The sales, marketing and business development arenas are changing at a very rapid pace," says Smith. "We always have our eyes on new strategies and technologies to help us keep up and want to support these events so our stakeholders can plan effectively for their business futures as well."
LOCAL IMPACT attendees will also be privy to proprietary research to help shape future sales, marketing and product plans, including:
Share of Wallet– Analysis and insights from BIA Kelsey forecasts, which cover vertical ad spend across media, to examine the spend both nationwide and in a local market.
Advertisers, Their Dollars & Plans– Results from BIA Kelsey's advertiser survey that reveals planning and spending intentions across top ad platforms.
LaaS Workshop – New for 2018, the Local as a Service™ (LaaS) marketplace workshop will examine the rise of local marketing automation, aka, "through channel marketing automation, which has fundamentally reshaped the ecosystem for brands, agencies, local affiliates, and both digital and traditional media. This new workshop will bring together thought leaders, case studies, new research and present a roadmap for brands, agencies, media, adTech and martech companies to better understand the dynamics of local media markets and how they are evolving.
Interactive table discussions–  These sessions will drill into topics most important to attendees. Led by BIA analysts and our partners, table discussions will be a significant opportunity to have an engaging discussion with leaders and potential partners.
About SalesFuel
SalesFuel provides more than 2,000 sales teams nationwide with "The Power to Sell Smarter" through its unique portfolio of sales tools, training and intelligence. This empowers sales teams to provide value-first to their accounts, stand out from their competition and attract a higher level of talent and clientele.
SalesFuel is proud of its new TeamKeeper® product, a revolutionary new data-driven platform helping managers and team leaders Manage Smarter™.

The company also has its popular AdMall® product line for media sales and agency new business hunters. The company's current core products also include the SalesFuel API and Gitomer Certified Sales Training. SalesFuel's team of sales transformation consultants can provide assistance with strategic planning, pricing models, compensation/incentive programs and digital marketing.
Thought leadership is delivered free-of-charge through the firm's many white papers and daily sales briefings at SalesFuel.com. SalesFuel also produces the SalesFuel Today e-publications, which are updated several times daily for sales professionals across North America.
For more information, visit our website at www.salesfuel.com.
SOCIAL MEDIA
About BIA Advisory Services
BIA Advisory Services is the leading authority for data-centered research, analysis, strategic consulting and valuation services for the local media industry. Since 1983, BIA has been a valuable resource for traditional and digital media companies, brands and agencies, the financial and legal community serving media and telecom, as well as the FCC and other government agencies. Today, we offer comprehensive local market advertising intelligence in our BIA ADVantage data platform combined with analyst insights, actionable strategies and business financial assessments to help clients discover their best opportunities. Learn more about our offerings and our regional event series, LOCAL IMPACT, at our website http://www.bia.com.
CONTACT: Audrey Strong
Director of Communications
Office 614-794-0500 ext.131
Mobile 614-318-3771
astrong@salesfuel.com