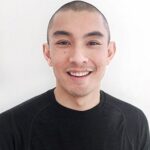 The appointment signifies an important growth milestone for the business as fraud prevention becomes frontline against digital crime during COVID-19
Budapest and London, June 9, 2020 — SEON, "the fraud fighters," has announced the appointment of well-known industry powerhouse Jimmy Fong as Chief Commercial Officer.
Based in SEON's new London offices, Jimmy will be responsible for the business' sales and growth strategies as well as continuing to be a vocal advocate for innovative fraud prevention.
Jimmy's experience and passion for progress makes him the ideal hire for a business like SEON that is on a mission to put the urgency back into fighting fraud. Having previously worked as Vice President of Sales for EMEA at InAuth (acquired by American Express) and Enterprise Sales Director for Cybersource (acquired by VISA) Jimmy brings a wealth of technical and marketplace experience to his new role.
For SEON it is not just about providing a technology solution and creating a successful business. From conception the business' goal has been to motivate individuals and businesses of all sizes to combat fraud with the same diligence and commitment as fraudsters display.
After being head-hunted with the opportunity, Jimmy was in-post within a matter of days. This speed and decisiveness are notable characteristics of SEON's dynamic business model.
"To fight a fraudster you have learn how to be one step ahead, this means becoming ruthless, innovative and relentless," said Fong. "This is a mindset my colleagues and SEON founders Bence and Tamas were forced to adopt when they saw that existing fraud prevention technology was failing. I have worked in the fraud industry for many years and have seen first-hand the complacency that is endemic – even with some of the largest names.
"To work with SEON, where we are tailoring the solution to the actual fight we are facing, is refreshing and effective. The business is already reaping the rewards of its laser-focused approach; profitable within 2 years and a 200% revenue increase in 2019. I look forward to being part of a team that improves on the fight against fraud and protects online business properly."
"To say that it was perfect timing when we discovered Jimmy is not an understatement," said Tamas Kadar, CEO of SEON. "His experience and enthusiasm make him uniquely placed to perform the role of Chief Commercial Officer, and we are delighted to have him onboard. With a team as exciting as this, we are convinced SEON is set to become a world-class company that is top of mind when it comes to an end-to-end fraud prevention solution."
To learn more about SEON's services, visit: https://seon.io/
About SEON
Despite the vast global market that is online fraud prevention, SEON founders Tamas and Bence, found no suitable solution for their own budding crypto business – so they built one like no other. New to 'fraud' they leapfrogged legacy technology to create a digital native solution, which is intuitive to changing fraud behaviour and environments.
Online security is increasing in priority daily, and the former classmates were quick to get the attention of investors, raising €1M in seed funding from PortfoLion, part of the influential OTP group.
SEON is now one of the rare start-ups to be profitable only two years after launch, tripling year on year gross revenue and with 95% inbound. Why? Because the founders have created a business so relevant to the way we live our business and personal lives today. They are not afraid to confront an industry that they believe to be failing, and their approach works.
The company helps online businesses of all sizes fight back against fraud. It was built out of necessity and aims to remove the barriers to fraud prevention that many businesses face, with rapid integration times, rolling monthly contracts and a one-size-fits-all platform that is easy to operate and is accessible 24/7.
SEON's technology draws on data from across the internet to establish customers' digital footprints to wean out false accounts and prevent fraudulent transactions from taking place. All of SEON's tools work in the back-end to remove any friction associated with fraud prevention.
Within two short years SEON has become trusted by online lenders, retail banks, gaming companies, crypto exchanges, and some of the world's largest household names such as AVIS, Air France, and Ladbrokes.
To learn more about the company, visit: https://seon.io/