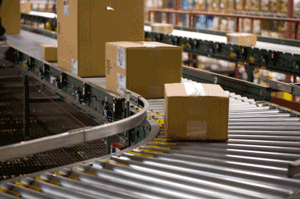 When it comes down to which parcel shipping carrier is a favorite in the B2B world, the answer might as well be, "domestic shipper or international shipper?" according to findings from Multichannel Merchant's MCM Outlook 2013.
When asked which parcel service was their primary domestic carrier, nearly half of all the B2B surveyed said the United Postal Service (44.5%), coming in a distant second was FedEx with a quarter of the responses, then United States Postal Service with 14.5%, and FedEx Smartpost with 1.8%. Just about 14% of respondents listed "Other" as their primary domestic carrier which included multiple responses of a split between UPS and FedEx, flatbed trucks, and various LTL carriers.
While UPS took the top spot in domestic shipping, FedEx leads the international fulfillment pack with 28% of respondents making it their top choice. Even though UPS didn't take the top spot, it did take second with 24.5%, followed by the USPS with 14.2%, third-party international shipping providers with 13.2%, DHL with 7.5%, Canada Post with 1.5%, and Purolator with .9%.
While a large number of B2Bers are using third-party international shipping providers, when it comes to domestic shipping almost 70% of respondent said they do not use one.
The MCM Outlook 2013 report on fulfillment is based on the online MCM Outlook 2013 survey, which was fielded by Multichannel Merchant from Mar. 5 through Mar. 18, 2013, and drew 1,110 respondents. Of those respondents, 455 described their customer base at business-to-business.
Click here to download the complimentary MCM Outlook 2013 report on operations and fulfillment.