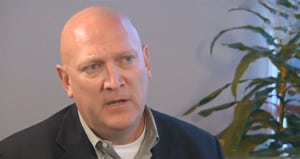 The chief executive of one of the largest data brokers in the country sat down with CNN Money recently to demystify what information is captured from consumers when searching on the web.
In his first television interview, Acxiom's Scott Howe told CNN, "I think there is a misunderstanding about what we do. So, we collect data and we use that data about people to give them more relevant advertising and help businesses make better decisions about marketing to those people."
Data marketing, CNN said, is a $300 billion dollar industry and Acxiom recorded $1 billion in sales last year alone.
According to CNN, Axciom houses a database of 190 million individuals in their Little Rock, AR offices "including one's age, marital status, education level, political leanings, hobbies and income level." In his interview with CNN, Howe said Axciom captures "pretty generic stuff" including contact information, demographics and preferences.
In late 2012, The Federal Trade Commission ordered nine major data brokers to explain how they collect, store and use consumer data. The FTC, according to the government site, is looking into:
the nature and sources of the consumer information the data brokers collect;
how they use, maintain, and disseminate the information; and
the extent to which the data brokers allow consumers to access and correct their information or to opt out of having their personal information sold.
Although most major data firms have stated that they do not make public sensitive, personal information the federal agency is concerned about the risk of identity theft if such information was hacked.
The National Retail Federation was also interviewed by CNN and said collecting data about shoppers habits "allows retailers to better target their marketing campaigns, ultimately benefiting consumers."
In a statement to CNN, Mallory Duncan, senior vice president and general counsel for the NRF said, "Discounts are sent to a relatively small group, rather than to an entire neighborhood, the merchant saves money and can afford to give its likely customers bigger or more frequent reductions."