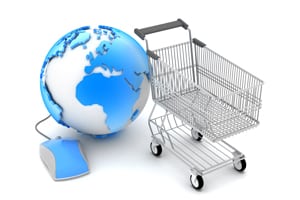 Global ecommerce sales from U.S. retailers are set to exceed $50 billion by 2020, but dealing with a global audience introduces a number of challenges for retailers.
If your checkout is not properly optimized for cross-border customers, you could see poor conversion rates, have unhappy customers because forms do not match local address formats, and have missed deliveries due to poor data quality.
We're excited to bring you a unique offer when you register for Growing Global – a completely free checkout review courtesy of our headline sponsor, PostcodeAnywhere.
The checkout review, conducted by a leading independent ecommerce consultant, will show how you can optimize your checkout to cater for a global customer base. With it, you'll have tools to maximize revenue streams, increase conversion rates, improve the user experience, and create a frictionless checkout
Your printed copy will be available onsite at Growing Global during the event.  With it, you'll discover how to improve your current checkout process for better customer experience around the world, increased conversions and sales revenue. Your current checkout experience will be scored against global industry standards looking at:
Cross device compatibility
New and existing user entry
Checkout navigation and progress
Form structure and verification
Delivery service
Address management
Checkout Memory
Payment management and security
Order confirmation
Don't miss out – register by May 29 to get one of these reviews!
Growing Global is a 2-day event produced by Multichannel Merchant. It is exclusively about selling across borders, and helping direct-to-customer merchants identify the largest areas of opportunity, strategies and tactics for selling more across borders.
The 2015 event takes place July 21-22 in Hollywood, CA, at the Loews Hollywood Hotel. It includes over 30 educational sessions, roundtable discussions, and many opportunities for networking.