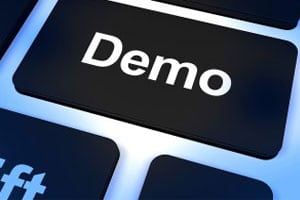 I was walking through a trade show's exhibit floor this week and met some "new to me vendors" we can consider for our client's projects, after we thoroughly check them out. Understand me, without reliable vendors and their solutions, I don't have a business. But I'm not into taking risks with projects.
It caused me to think about how much the new wave of 21st century warehouse system vendors are trying to change how they sell their products and services, and how much more difficult it is for clients to be sure what's recommended will actually be the right solution. Let me give you five examples from the last six months:
In a large client project to integrate a content management system to an ERP, the ERP VAR and the content management developer swore up and down that it would fit the client's complex parts business. When it didn't, after months of specs and written guarantees, the client is faced with trying to get $150,000 back for failure to perform.
A month ago we had a partial demo of an order management system but to date the vendor has failed to give us a completed RFP and financial proposal. They couldn't get around to finishing it, so the client said "move on."

A client called about trying to implement a cloud-based system with one week's web-based training. Can you imagine sitting and listening to a week-long webinar, then trying to implement it yourself from this training?
A "new to me vendor" wants to bid on an apparel client's project. They claim they have many direct-to-customer clients but the subsequent demo showed they didn't have a returns processing system. They said they would consider putting this into a future release! Hey, this is a B2C catalog and ecommerce project. The system has a wholesale/manufacturing legacy.
System vendors are often trying to avoid face-to-face sales calls or have any on-site demos. Instead demos are done online for a couple hours in multiple sessions. Doesn't acquiring an expensive product or service that you're going to keep for 5-10 years merit a discovery process and due diligence?
Mr. Vendor, show me what I'm asking for, please! What can you do to insure that order management, ERP and WMS applications meet your requirements?
Have them written down. The requirements process gives you the functional check list of what you're looking for. It's the vehicle to create buy-in in your company, too.
Form a steering committee. Owners and management, as you delegate the system selection process to department managers, be sure they know in detail what you expect of them upfront as they review and offer system selection recommendations. Many people in our companies have never selected a major system – how would they know? Use a steering committee to issue monthly reports on progress, schedule, costs, questions, etc.
Ask for a demo. If the vendor can't show you the functionality through demos, assume it doesn't exist. This often spurs more earnest effort. Yes, I know about "agile software" and feel I've been "agiled" to death. I have great trust and faith in people but I don't want to risk client's businesses.
Trust your instincts and do your homework. I have had vendors hand me an impressive list of client names. Contact those who have had recent installs as well as older ones. I have actually heard vendors say, "We don't want to fatigue our clients" with reference checks – are you kidding? Rely on detailed reference checks and site visits to similar businesses, and see the system in use. Politely ask the vendor and the client to have the vendor stay away from this exercise, creating a more open environment.
The Deal. As we approach year end, major discounts are granted for signing and making contract deposits toward implementation costs. The deposits are not generally refundable if, say, you discover in January it doesn't fit as well as you thought. If you can speed up the process and get the discount, great, but don't let the lure of the deal shut down your due diligence effort.
Again, I don't have a business without reliable vendor partnerships and solutions. There is always a trustworthy way for prospects and vendors to both get what they want from the selling process. With that said, happy hunting!
Curt Barry is president of F. Curtis Barry & Company