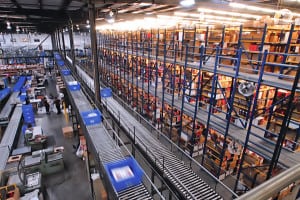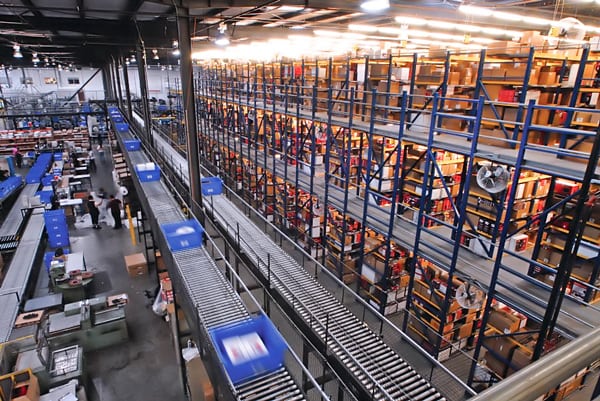 Confusion reigns!
Last week a new customer asked me if a Distributed Order Management system (DOM) is the same as an Order Management System (OMS). Other clients ask if their CRM will give them call center or source reporting. OMS and ERP have warehousing functions, but are they as effective as a WMS system in this regard?
Internet research, while helpful, can create some confusion because of SEO and PPC. Searching on the term "DOM" produced 153,000 results. This is what I found on page one of the results and how I categorized them based on my experience:
ERP: five results (four of the most widely used ERPs and one small-scale business system)
Inventory management: one result (a standalone system)
DOM: one result (a major system)
OMS: two results (major systems)
Related searches: listed 16, which added more confusion
Analyst rating: one, which was an online ad

 
The reality is that ERP, inventory management, CRM, DOM and OMS usually have widely different functionality. Some also have web platforms too. But if you don't establish system requirements upfront, you'll have no idea which of the systems and vendors best fits your business needs.
While we maintain vendor objectivity, here are some industry leaders our clients have installed:
If your business problem includes allocating inventory from stores and warehouses, DOM software from SalesWarp, Order Dynamics or Manhattan Associates could be the right base solution for you.

 
If you need call center and full OMS functionality, Natural Solutions, Mach Software, Circle Commerce, Ability Commerce or Jagged Peak could be a good fit.

 
If you need an ERP, look at Microsoft Dynamics, Infor, JD Edwards, NetSuite (and its division OrderMotion), Direct 500 from AccuPointe, Sage 500 or SAP Business One.

 
If you're a B2B in need of a CRM system, then Salesforce or RightNow may be the best place to start.

 
Be very careful not to pigeonhole software into functions or the size of user companies they serve. Successful software companies can radically change functionality over time through working with their user community. Three vendors – Mach Software, Circle Commerce and Natural Solutions – all have some smaller clients as well as others with several hundred call center seats and daily orders at peak between 15,000-50,000 or more.
The most important factor in your DTC operations system selection process is having good requirements. Here are five ways they should become the basis for system selection: 
Start down the right path: Identifying the detail user requirements is the only way to make the right software selection. Companies often say they don't have time to write requirements. But not having them is like driving from Atlanta to Chicago with no map or GPS – then any road will do. Requirements are how you compare systems and vendors.
Which vendors and systems make the short list? Summarize your requirements down to major functions that are important to your business, then engage in conversations and short demos to identify whether they can meet them. You don't want to do a detailed evaluation of more than four vendors.
Some examples of broad functions include call center and customer service, credit processing, multi-DC order management support, inventory control, warehousing functions, drop shipping, accounting and system integration (web platform, accounting, standalone forecasting systems, etc.). Remember with many ERP systems, the VAR's experience and installs in the omnichannel and multichannel market are as important as the system.
Develop a Request For Proposal (RFP): The detailed user requirements are the key to writing the RFP. While the RFP contains the requirements, it also contains instructions for answering and submitting the response in a format that will let you do a side-by-side comparison. Based on the vendors' responses, you'll narrow your list down to two finalists for demonstrations.
Demonstrations: These should be based on the requirements and the vendors' RFP responses.  What functions are you most concerned about? Script the demo for the users to get your concerns answered. Take control and prepare your data for the demo to add a more realistic view of how the application will work.
Modifications required: The requirements become the basis for requesting necessary system changes. For each modification write up the changes and work with the vendor to correct the description and desired function, pricing and elapsed days to complete.
You're getting the picture. The requirements serve many different purposes in the selection process. Happy systems search!
The many articles we have written for Multichannel Merchant on systems have been compiled into a new 47 page ebook, "How to Improve Your New Systems Selection and Implementation" available for download here.
Curt Barry is Founder and Partner of F. Curtis Barry & Company