Contact Us
Contact the Multichannel Merchant Staff
Interested in advertising on the Multichannel Merchant Network? View our advertisers' page here.
…
…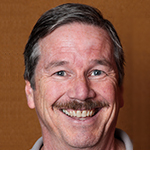 MIKE O'BRIEN, Senior Content Manager
Mike has worked in journalism, marketing and public relations for more than 25 years. Most recently he was a senior account executive for Marx Communications, a boutique PR firm specializing in clients working in marketing and advertising services. Other past work includes stints as a media relations consultant for a startup nonprofit concert promoter, a marketing communications specialist for a software firm, a research analyst covering the corporate training market and a daily newspaper reporter covering a variety of beats. Mike holds a bachelor's degree in journalism from the University of Bridgeport, is active in his church community and lives in Stratford, CT with his wife and son.
CONTACT: [email protected] / 203-899-8461

MULTICHANNEL MERCHANT
761 Main Ave, Second Floor
Norwalk, CT 06851