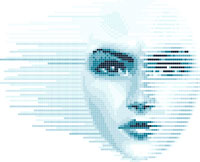 Steiner Sports' web analytics reports revealed a problem: "abysmal" conversion rates among visitors for the Boston area, recalls Alex Schmelkin, president/cofounder of Alexander Interactive, the agency that worked with Steiner on its website.
A possible reason: The home page of SteinerSports.com, which sells sports memorabilia, often featured merchandise from New York teams, particularly the Yankees; as anyone who has ever lived in New York or New England can attest, Bostonians loathe the Yankees and other New York teams with a passion. Upon seeing New York memorabilia on the site, many of them fled almost immediately.
So Steiner and Alexander Interactive ran a test using dynamic personalization. Based on visitors' IP addresses, the site served them landing pages featuring merchandise from the teams from their geographic location. The results were astounding, Schmelkin says, resulting in a fivefold increase in revenue compared with nontargeted pages.
Varying website content based on the locale of a visitor's IP address is just one way to take advantage of dynamic personalization. A means of "responding to the individual user in real time," according to David Selinger, CEO of personalization systems provider RichRelevance, dynamic personalization is the closest direct marketers have yet come to reaching the holy grail of one-to-one marketing.
WHAT MAKES PERSONALIZATION DYNAMIC
As is the case with many other nascent technologies and techniques, definitions of dynamic personalization vary hugely. For the most part, though, it refers to using technology to serve up offers based on customer behavior.
A merchant starts by using software to collect data from website visitors — which pages they visit, which links they click, which locations or sites they come from, which products they purchase or abandon. Then, via programmed algorithms, you compare the information against other collected data to determine which products or pages the visitor would be most receptive to, and serve those to the visitor as he navigates through the site.
"The real trick," Schmelkin says, "is that the technology picks up on the collective intelligence and makes changes on its own."
This is where dynamic personalization differs from the personalization engines of several years ago. The products cited in a static "people who bought X also bought Y…" recommendation are specific to the product page, but they are the same for every visitor to that page.
With dynamic personalization, the products recommended to John Doe, who previously purchased from the site other items from the same manufacturer but not in this particular product sector, might differ from those shown to Joe Bloggs, who might have bought other types of this product from the site but not items from this manufacturer.
Selinger offers his own example of dynamic personalization at work: "I go to Google and I search for 42-inch LCD TVs by Samsung. I click off Google to a page I've never been to before, Walmart.com, and land right on the product page. The typical product recommendations on that page might be a 40-inch Samsung and a 46-inch. Dynamic personalization would change those preset user definitions. Because you searched specifically for 42-inch, it's not going to suggest 46-inch."
An artificial intelligence engine powers many dynamic personalization efforts. Karmaloop, an online retailer of streetwear, uses MyBuys' engine.
The software "takes into account multiple data points across multiple touch-points," says Karmaloop's chief operating officer, Anand Shah. "It is connecting all these data warehouses." Then, using algorithms that take into account what other customers with similar navigation patterns bought, it serves personalized recommendations in the "favorites" column that appears on the right-hand side of the product pages. These targeted recommendations have increased Karmaloop's website conversion rate by 73%, with online sales up 11%. And because the recommendations are generated automatically, the Karmaloop staff has to do very little in terms of updating or maintaining the functionality, Shah says.
Shah notes that it can take three or four months before the engine has gathered enough behavior information from enough visitors to be able to provide highly targeted recommendations. "The more [visitors] interact, the more time they spend, the more intelligent it grows," he says.
"Generally you need many thousands of impressions of data to start generating results," Schmelkin admits. "The engine does need a good amount of input for it to work."
The need for a statistically significant amount of data could prevent some smaller merchants from considering using an artificial intelligence engine. But even companies that receive a fraction of the traffic of Karmaloop, which has a 1.2 million-name house file, can benefit, proponents say. The software requires fewer data to make informed decisions if you limit your criteria to just a few key data points, such as IP address or referring URL, and if you personalize only portions of the site experience, such as product recommendations at checkout.
PLAYING WITH DYNAMICS
The physical requirements of implementing dynamic personalization depend on so many factors — systems, data, merchandise, website traffic — that it's impossible to provide even a ballpark figure when it comes to cost.
Once you've settled on a vendor, however, and the necessary software has been integrated into your other solutions, you can earn back your investment within a matter of months. "We've actually implemented campaigns for clients where they've earned back their ROI with just the first campaign," Schmelkin insists.
Before you reach that point, however, you need to elect a system, keeping several key points in mind. For one thing, "make sure you've got a solution that's scalable across all touch-points," Selinger advises. Be certain it can offer dynamic personalization not only on your website but also via email (for instance, personalized product recommendations in your order-confirmation emails) and mobile, and that it can accommodate data gathered from offline sources as well.
Likewise, especially if you're going for a more sophisticated (read: costly) software, it should enable different paths from every point, Selinger says. You need a closed feedback loop: "You've got to have a system that comes up with a lot of different hypotheses, a lot of different shopping paths — for instance, 'I want more in this brand' or 'I want more with similar features but different brands.' "
Also be aware that some shoppers may be unnerved by a high degree of personalization. "Are your customers going to be comfortable with it, or will they think it's creepy?" asks Kevin Lindsay, director of conversion marketing for systmems provider Adobe.
You should be transparent, and communicate the differences among the suggested products specifically, Selinger says. "Explain why those particular items are showing up so that the dynamism doesn't confuse the user and increases their stickiness and trust in the website."
GETTING PERSONAL ON A SMALLER SCALE
Experts say you need a good amount of behavioral data from site visitors to provide highly targeted recommendations. But it is possible to offer a degree of dynamic personalization even without true artificial intelligence software.
"You can start a personalization initiative with the simplest bit of information — for instance, the apparel shown to an East Coast site visitor vs. a West Coast visitor," says Kevin Lindsay, director of conversion product marketing at solutions provider Adobe. While you do need a flexible ecommerce platform to be able to recognize the different IP addresses and serve a landing page with the appropriate products for each, you don't need artificial intelligence or complicated algorithms to know that you probably don't want to serve a landing page of parkas to visitors from Southern California — even if it is January.
"When you look at personalization and what you have to work with, every business has a range," Lindsay says. "Retailers have a lot of interesting information that comes from the wisdom of the crowd, information about a shopper's past purchases, and information about what that shopper is doing right now." — SC