Sustainability in ecommerce is becoming a big deal (photo credit: 3blmedia)
Multichannel Merchant recently sat down with Earnest Sweat, venture partner at GreatPoint Ventures, an early-stage venture capital firm based in San Francisco, to learn more about the sustainability/profitability equation, what consumers really want and the potential barriers to sustainability in ecommerce.
Sweat focuses on investing in companies' commerce infrastructure, the built environment and IT and data infrastructure. He is most interested in areas of new technology that will have the largest possible impact on global GDP, specializing in retail, supply chain and manufacturing.
MULTICHANNEL MERCHANT: It sounds like one of the biggest questions on retailers' minds right now is how to have a more sustainable-friendly ecommerce model. What are you seeing in the market from a VC perspective?
SWEAT: As a venture investor, and from my perspective, sustainability is critical to everybody right now, from Fortune 500 organizations to SMBs. What I've seen ultimately is that above all, retailers are trying to figure out how they can optimize and find this great equilibrium between providing our product while also thinking about the impact on our environment. We are seeing a lot in terms of how companies approach returns for this reason.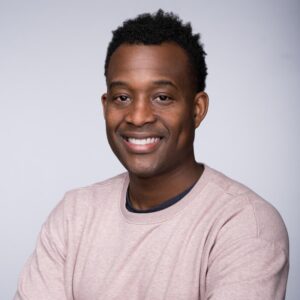 Returns have really become quite a cost center with customers buying three items to try them on and then returning the other two. And if those returns are not in perfect condition, the retailer is just going to throw them away, leading to landfill issues. The rise of fast fashion has only contributed to this problem.
Having technology that is able to track and deliver advanced metrics around inventory and how to get the most value from it is going a long way in terms of maximizing the value of your products. We learned in 2020 and 2021 that you could not have entirely centralized systems; whether it's a centralized distribution system, centralized manufacturing or procurement system. And we are starting to see different approaches, like reshoring or nearshoring, that are going to have an impact on just the travel distance of different SKUs, which will have an impact on sustainability.
MULTICHANNEL MERCHANT: What do you think some of the obstacles are for retailers looking to take that first step with sustainability in ecommerce?
SWEAT: I think laggards or late adopters are met with the question of "How do we integrate these measures while still remaining profitable?"
It also comes down to the problem of people and resources. We are in the wonkiest labor market. Whether you're trying to find a carpenter or a machine learning engineer, we don't have enough people to actually do the work that comes with these initiatives.
Separately, if you are looking at nearshore or onshore capabilities to lessen your carbon footprint, how do we get the labor? The labor market is only expected to grow by 0.2% over the next 15 years.
And that is just going to create even more of a deficit of labor, the people that are required to solve for sustainability. This makes improving automation and bringing in more robotics that can really improve that ROI that much more critical. Having lights-out factories and lights-out distribution centers that can work 24/7 can help fill the labor gap.
MULTICHANNEL MERCHANT: Do you think customers are willing to pay more for products produced in shipped with sustainability in mind?
SWEAT: I think you are going to find that the answer to that question is going to change based on the customer's generation, location and socioeconomic factors. The stats are trending that more millennials and Gen Z members would be open to this, but I think the proof is in the pudding for retailers. For brands that maybe are more mainstream and have a larger swath of customers and demographics, it will probably make more sense for them and their customers.
MULTICHANNEL MERCHANT: How do you see efforts toward sustainability in ecommerce over the next 5-10 years?
SWEAT: The next step of real innovation in this space is going to be how to best connect all the various technologies, software and APIs and get them to talk with one another and become a network. This is going to help retailers better navigate challenges around demand. I think when it comes to sustainability, the biggest opportunities ahead are around last-mile delivery, the integration of robotics and demand planning.
MULTICHANNEL MERCHANT: You have a cleverly named blog called "The Importance of Reading Earnest" where you have done a feature titled "Things I Liked Last Week" – so what have you liked this week at Shoptalk? What has piqued your interest?
SWEAT: I think that just the excitement of what is possible within retail ecommerce and all of the infrastructure to support it. We are no longer in the days of 2020 and 2021 with Chicken Little and "The sky is falling!" People are thinking about how we can learn and find growth from those experiences. For now, luckily, consumption doesn't seem to be tailing off too much despite all of the macro events. So, retailers are able to focus on, "How do we get better at providing and delivering that product, that service to our consumers?"
We've all talked about omnichannel for the last 15 to 20 years, but we are seeing an evolution. Distribution centers are being thought of as customer engagement centers by some retailers. That shows a shift in the language as the supply chain isn't really being talked about as a purely backoffice function, and that's an exciting development.