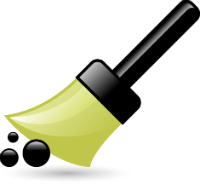 Business-to-business merchants traditionally have not been the most savvy when it comes to list hygiene. Why's that?
The theory had always been that if businesses send a catalog to a company, it would, eventually, get in the hands of the right people. But a few recent developments have inspired business marketers to clean up their acts.
For one, the U.S. Postal Service updated its Move Update processing standards to include Standard Mail in November 2008. Move Update had been in place for first-class mailers since 1997 as a way to reduce the amount of undeliverable-as-addressed mail.
The Move Update allows standard mailers to get automation and other postal discounts when they update their addresses. To qualify, mailers must run files through USPS's National Change of Address (NCOA) product within 95 days of the date of mailing; this was moved up from 185 days prior to November 2008.
The recession is also wreaking havoc on b-to-b lists. Companies are not only downsizing, they're also revising the roles of remaining employees. In some cases, workers have shifted job functions without a change in title.
"What we've seen is that our b-to-b clients are starting to realize the importance of list hygiene," says Kathy Lund, a marketing and database manager for printer Quad Graphics. "They want to know who to mail to and how to target their offers better to customers. They are looking at list hygiene as more of a relatively easy place to start."
New rules
As sophisticated as the NCOA database is, b-to-b mailers have to perform some manual hygiene on lists as well. That's due in part to the shifting-personnel issue, says Elisa Krause-Berger, Ph.D., a senior vice president at data service provider Cross Country Computer. After a mailer runs through initial algorithms, other sets of rules may need to be set to determine who in a company decides what to purchase, and then who is making the purchase.
"The relationship of the title and the role in many organizations has changed because the recession has stripped away middle management," Krause-Berger says. "In many cases we're looking more at who the responders and the decision-makers in companies are instead of just mailing to certain titles that were traditionally the decision-makers."
If you're still mailing based on titles, she notes, "you may need to look again."
One of Cross Country's list hygiene offerings, "Title Beautification," is designed to identify, correct and classify job titles to improve targeting, delivery, response and ROI, Krause-Berger says. Cross Country Computer launched the service at the end of the dot-com boom to help place the names with the job function; it's regained popularity as more companies have been cutting jobs.
The hygiene service looks at different address elements and identifies if a title is in the wrong field, is incorrect or not even entered at all. It also suggests a new person to mail should the addressee no longer be employed.
"It's more important now to determine the decision makers and the purchaser," Krause-Berger says. "This helps make sure the relationship with the company you do business with is logical and is the right fit."
Finding the buyer
Quad's Lund sees an additional problem with the way many b-to-b merchants have their order-entry systems set up. In some cases, that order for business equipment is being placed by someone in accounts payable, and there is no entry field that would indicate the person making the business decision.
That means the merchant may be sending a catalog to the accounts payable person, and it never reaches the actual buyer.
To help with this, Quad is seeing more of its clients look into marketing databases, Lund says. "When you start talking about that, the accounting departments at those companies may not see it as a top priority because of the recession. The database managers need to stress the possible ROI they can generate by switching to a marketing database."
One Quad Graphics client, Learning Resources, a marketer of educational toys, has a customer base that includes teachers buying products for use in their own classes, secretaries who buy for an individual school, and purchasers who buy for entire school systems.
Further complicating matters, many teachers are fighting budget cuts by making purchases on their own and having them sent to their homes. Learning Resources also sells to parents who are either homeschooling their children or are buying so their children can have more educational toys.
Lund says she helps Learning Resources separate the teachers and parents by using the USPS's Delivery Sequence File to determine residential addresses. But it's a file that works better for her more traditional b-to-b accounts, since many schools are in residential neighborhoods.
Also, Lund will parse the database to see if the name of a school was entered in a field, or if there is any other verbiage that would indicate the customer is a teacher or administrator. The database is also flagged for duplicate address entries, which would indicate mailings to a school.
If the same name comes up with two addresses, and one is a residence, Quad will flag it but not delete it: Learning Resources has a summer mailing that targets teachers at their homes.
Online issues
When a Learning Resources customer buys online, the site has a toggle to identify if the purchase is for a teacher or a parent. But shoppers don't always use the toggle, which has a dropdown menu of products aimed at parents or teachers.
This makes it tough for Learning Resources to determine if the recipient should receive a catalog for teachers or for parents.
"We will differentiate between the bill-to and ship-to addresses to determine who would get a catalog," says Leslie LaChapelle, director of direct channels for Learning Resources.
When it mails to the teachers, "we will use the ship-to address. When we mail to parents, we look at the billing address," LaChapelle says.
Green Mountain Coffee Roasters does not have a separate offering for small-business customers. But the coffee marketer mails differently to those who identify themselves as businesses.
"We'll never have a clean consumer file because of self-entry on the Website," says Steve Miller, circulation manager for Green Mountain. "Some small companies or home offices don't get flagged as such, but we try our best to screen them out."
Miller says Green Mountain might eventually launch a direct unit specifically for small businesses. But for now, the company flags orders to businesses and makes decisions based on the products the company sells and the purchase patterns.
Green Mountain runs the USPS's DSF to determine what has been entered in the name field to see if there is anything to designate the purchaser as a small business. It's not perfect, Miller notes, since a business can be in a residential zone, or the address entered may not be the mailing address.
But it helps that DSF really breaks down what the data looks like. "We can kind of adjust circ process with that, and we can go by promotion history," Miller says.
Right now the company data's is being cleansed and made compliant by several sources: Green Mountain's transaction data is sent to Decision Software, and the merchant uses a plug-in by service provider Melissa Data to have it standardized and parsed daily.
Once a month, Green Mountain sends its entire database to Axciom for hygiene services such as NCOA, DSF and Suitelink. When the merchant is getting ready to drop a catalog, it sends its lists plus any rental names to Datamann for a merge/purge, and then it sends the file via FTP to its printer for a final look before the names and addresses go on the books.
Despite all the steps, Miller says, "it still helps us with the return on investment. I'd rather be on the overkill side that have a bunch of catalogs be returned."